Australian Mulled Wine (with Native Australian Ingredients)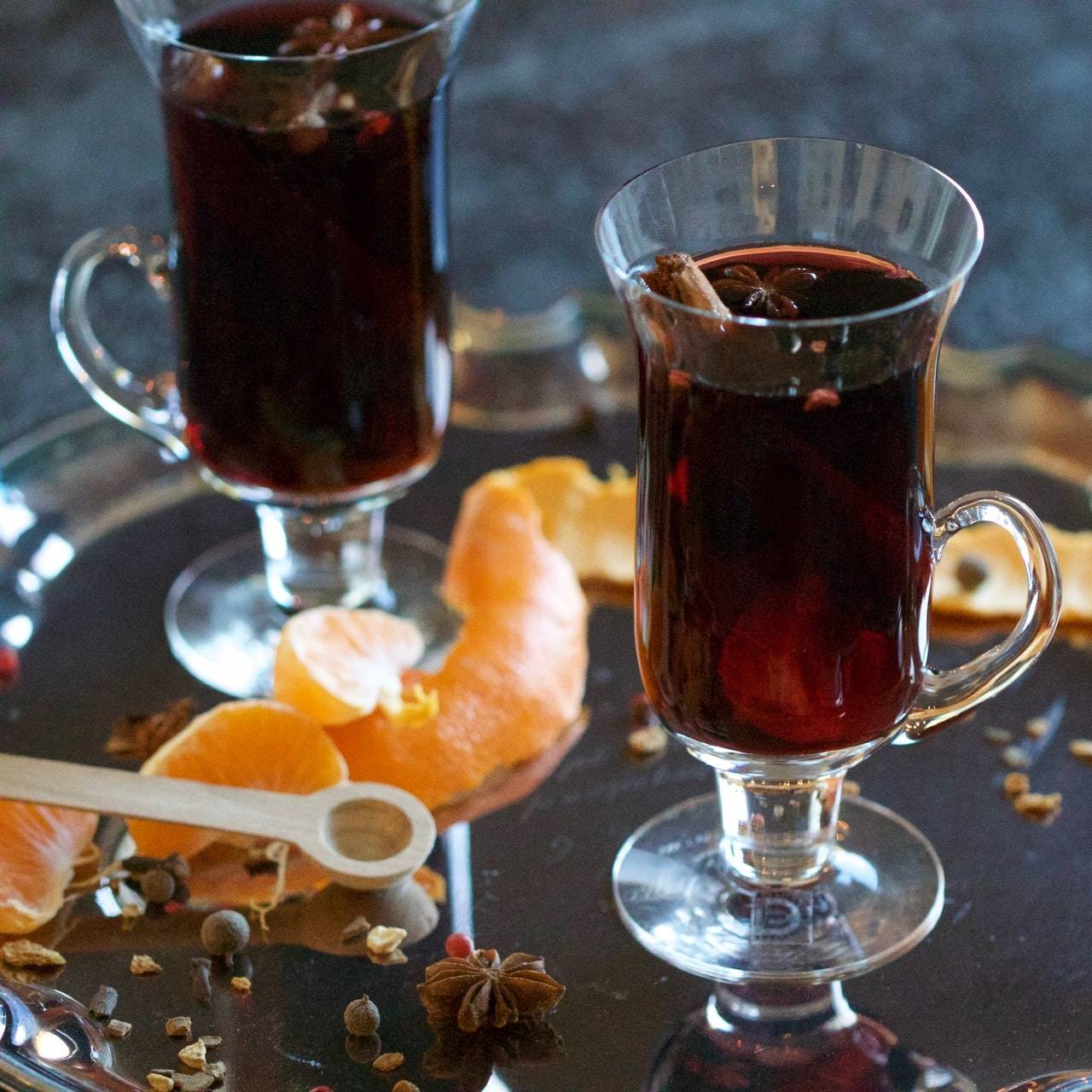 It's a warm, spicy drink, that can heat even the coldest of hearts in the depths of the freezing winter. It's sweet, and packs a slight kick, with delicate citrus notes dancing in the sweetness of spices. What's even better is that everyone loves it and there's always an excuse to drink it. Have friends over? Mulled Wine. Alone reading a book on a rainy day? Mulled Wine. Mental Health Day? Mulled Wine. It's easily adapted to the more summery Sangria by simply halving all of the spices and sugar and chilled to absolute perfection.



Ingredients:
(Makes 4 servings of Mulled Wine)
750ml of dry red wine (It doesn't have to be the best Bordeaux on the shelf, any wine will do)
1 orange/citrus fruit – 4 Finger Limes would be perfect for this!
½ teaspoon of Mountain Pepperleaf
2-4 tablespoons of sugar, honey, maple syrup or other sweetener.
Optional: ¼ cup of brandy
Method:
1. Combine everything.

2. Pour in the wine, add in the sliced Orange/Finger Lime (cut orange into 1/2cm slices, or Finger Limes into 4), native ingredients, and brandy into a saucepan, stirring to combine.
3. Heat the wine. Heat the mulled wine on a low-medium heat, or until it just reaches a simmer (Don't boil it or you'll risk losing the alcohol, or do if you'd prefer a lower alcohol versin). Turn the heat down, and place a lid on the saucepan. Cook for at least 10 minutes, or up to 2 hours. Be careful to make sure it doesn't boil!
4. Using a strainer or cheesecloth, pour the mixture out making sure to stop the spices from going into the glass. If you get some in, don't worry, wait a minute for the spices to settle at the bottom of the glass and enjoy! Feel free to add more sweetener to the recipe if you want something sweeter.
5. Serve warm in a cup that is heat proof. Feel free to garnish it up with some finger lime or orange peel.