Cashew dip with Eggplant and Karkalla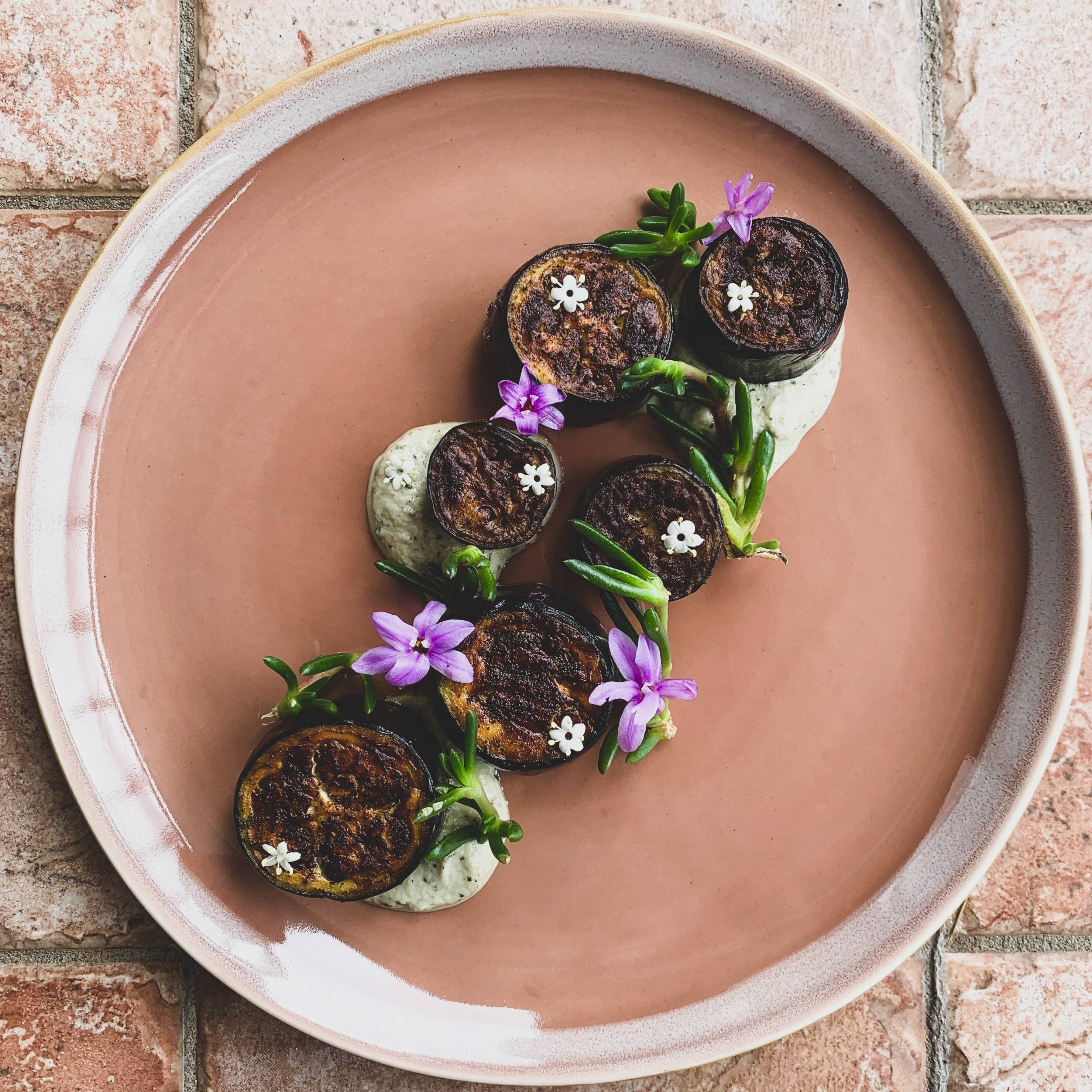 It's charred eggplant with Mountain Pepperleaf, Karkalla & garlic flowers! Yummy!
Recipe by veganaugogo



Ingredients:
5 Chinese Eggplants
150g Raw Cashews
250ml Boiling Water
1 Tsp Salt
6 Sprigs of Dill
Garlic Flowers (optional)
Method:
1. In a bowl, add the cashews and boiling water and let it sit for 30 mins, so that the cashews soften. 
2. Once softened, add the mixture to a blender/food processor along with the salt, Pepperleaf and Dill and blend until you have a creamy texture.
3. Cut the eggplants into one inch slices and fry on both sides until golden brown, then serve with the cream 😊