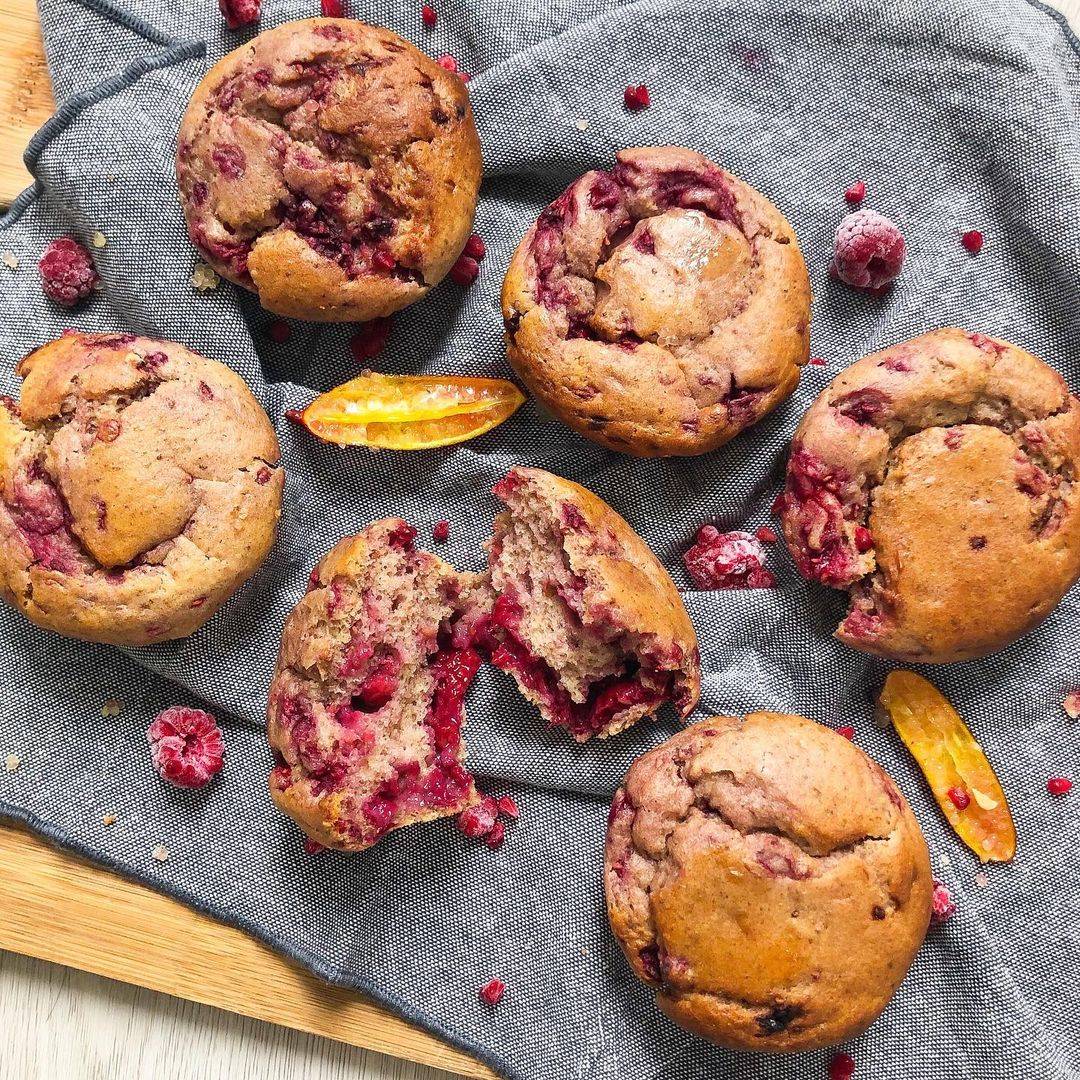 Muffins are not only soft and fluffy but also moist yet nutty. They combined Finger Lime's citrus-y, tangy, sweet, and slightly sour flavour. Raspberries evokes sensations of fresh juicy fruit with slightly crunchy floral undertones blended with woody notes taste at the end. I wouldn't miss this recipe for the world



Ingredients:


Makes 12
280g Plain Flour
200g Raspberries (fresh or frozen)
120g Caster Sugar
1 'Flax Egg' (1 Tbsp flaxseed meal and 3 Tbsp soy milk)
1 Tsp Baking Powder
1/2 Tsp Baking Soda
2 Tsp Vanilla Paste
2 Tsp Apple Cider Vinegar
1/2 Tsp Salt
120ml Sunflower Oil
300ml Soy Milk
Method
1. To make a flax egg, mix together the flaxseed meal and 3 tablespoons of soy milk in a small bowl and set aside to thicken.
2. Pre-heat oven to 180 Celsius fan-forced and grease a 12 pan muffin tray.
3. In a bowl, sift together all of the dry ingredients.
4. In a separate bowl, whisk together all of the wet ingredients including the flax egg.
5. Add the wet ingredients into the dry and mix until everything is combined.
6. Roughly chop the raspberries and fold through the mixture.
7. Spoon the batter into the muffin pans almost to the top.
8. Bake for 28 minutes.