Grilled Peach and Burrata Summer Salad - With Saltbush & Mountain Pepperleaf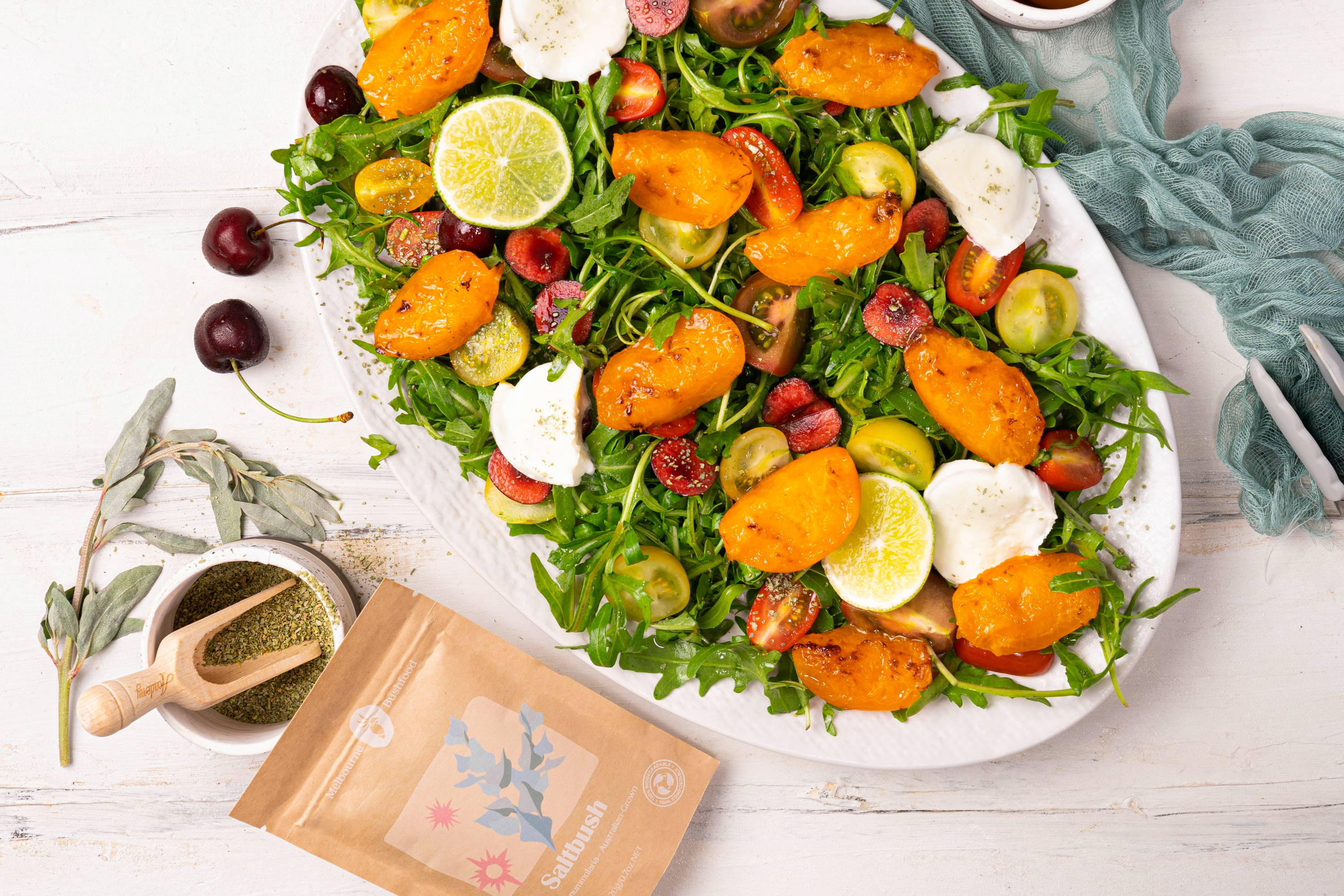 Summer just arrived. And if you've been wondering what to make, you can never go wrong with caramelized, subtly smoky summer peach! The sweet, rich cream curds - the essence of freshness, intensely milky (yaasss!!) burrata cheese meets the salty yet herby flavour of native saltbush to bring you pure decadence.
This is your perfect, multi-purpose summer dish - make in the following easy to follow steps



Ingredients:
1. 2 firm yet ripe peaches. Slice into quarters and then eighths
2. 1 tablespoon of vegetable oil
3. 100 g of burrata cheese. Must be removed from the brine and patted dry
4. 50 sprigs of basil. An estimate by grabbing a handful
5. 1 tablespoon of Saltbush flakes, & half tablespoon Mountain Pepperleaf, to season.
6. 1 tablespoon of avocado oil
7. 1 tablespoon white balsamic vinegar
Method:
1. Set your grill for medium - highs of 500-550 degrees F
2. On a baking sheet, carefully place your sliced peaches
3. Drizzle with vegetable oil (lightly), adding Saltbush and Mountain Pepperleaf 
4. Place the baking sheet on the grill grates, waiting until they charr and are slightly soft to turn over
5. Transfer the grilled peaches to a platter
6. Gently tear your burrata cheese over the peaches, finish with basil leaves, a sprinkle of avocado oil and season with a pinch of Mountain Pepperlead and Saltbush. 
You are all ready to serve!