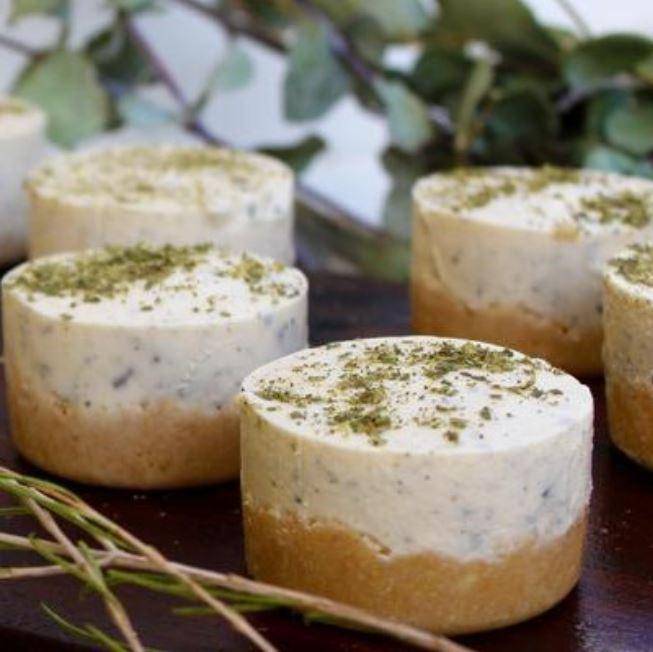 Enjoy this delicious Lemon Myrtle Cheesecake with a crunchy Wattleseed crust. A uniquely Australian desert that is simple, easy and can be done fast. Here's how:



Ingredients:
Base:
100g ginger nut biscuits (supplement this for plain biscuits if not)
150g plain biscuits
80g melted butter
Pinch of salt
Cheesecake:
340g cream cheese
200ml cream
1 tsp. Vanilla Extract
115g raw caster sugar

Method:
Base:
1. Crush the biscuits in a sealable bag using a rolling pin. Mix in the Wattleseed and Salt. Empty into a bowl and pour over the butter and mix thoroughly. Mould into a 23cm round baking tin by pressing firmly into the base of the tin with your fingers. Place in the fridge to set.
Cheesecake:
1. Beat cream cheese with an electric mixer in a large bowl until it has the same consistency as thickened cream.
2. In a different bowl, whip the cream. Fold both mixtures together and add the vanilla extract, ground lemon myrtle, and sugar until it is combined.
3. Spread the topping over the base. Place back into the fridge and allow to set for 2-3 hours.