Native Rosella Jam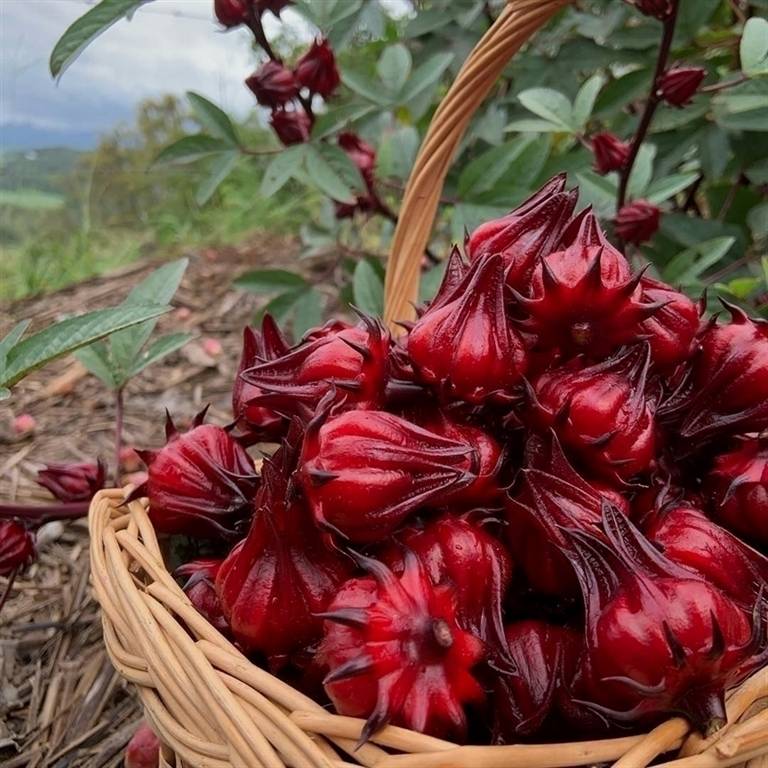 They're crispy in texture with a sweet-tart, subtly acidic, and fruity flavour reminiscent of cranberries, rhubarb, and red currants. The Native Roselle Jam will definitely titillate your taste buds. Try it!



Ingredients:


10 fresh large hibiscus flowers.
¼ cup of lemon juice
½ cup of boiling water
2 cups of sugar
Method:

1. Detach petals from calyx (which surround the flower) and discard calyx. Chop petals finely and place in a deep bowl. Cover petals with lemon juice. Cook petals and lemon juice on high for 4 minutes.
2. Add boiling water and sugar and stir well. Cook 2 minutes then stir. Cook another 2 minutes, stir and then cook 2 minutes more and stir. Let cool for one hour.
3. When cool, cook for 2 minutes, then stir. Test whether jam gels by placing a small amount on a cold plate. If needed, continue cooking but no more than 2 minutes at a time. Pour into a sterilized jar.


This recipe produces a rich spread with the consistency of honey. It has a distinctive flavour and is delicious on toast or scones. Can be used as a glaze or diluted with white vinegar for sauces or marinades.

Photo credit: @usukgardening