No-bake Cheesecake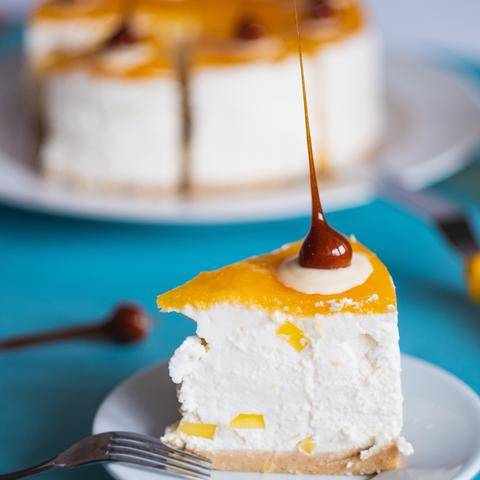 Easy, tasty and creamy cheesecake. We've topped it up with the nutty almond flavour of our Sandalwood Nuts.



Ingredients:
80g Gingernut Biscuits
100g Melted Butter
1 Tin Condensed Milk
1 Pack Philly Cream Cheese
30ml Lemon Juice
1 Medium Cheesecake Tin
Method:
1. Crush nuts and biscuits in a mortar and pestle. Ensure a mix of textures, from powdered to small pieces. Add melted butter to the mixture and combine. 
2. Press in an even later into the bottom of the cheesecake tin and place in the fridge whilst preparing the rest of the cake. 
3. Combine Philly cheese and condensed milk into the food processor and mix until smooth. Add lemon juice. You will notice a thickening of the cheese mixtures almost instantly.
Slowly pour cheese mixture over the base and refrigerate. 
4. Leave to cool and set for at least 2 hours before serving. Use a warm/heated knife to cut through the cake.
5. Serve with a fresh cherry/mint leaf salad or Strawberry/brown sugar/lime juice mixture.