No-waste Wattleseed Icecream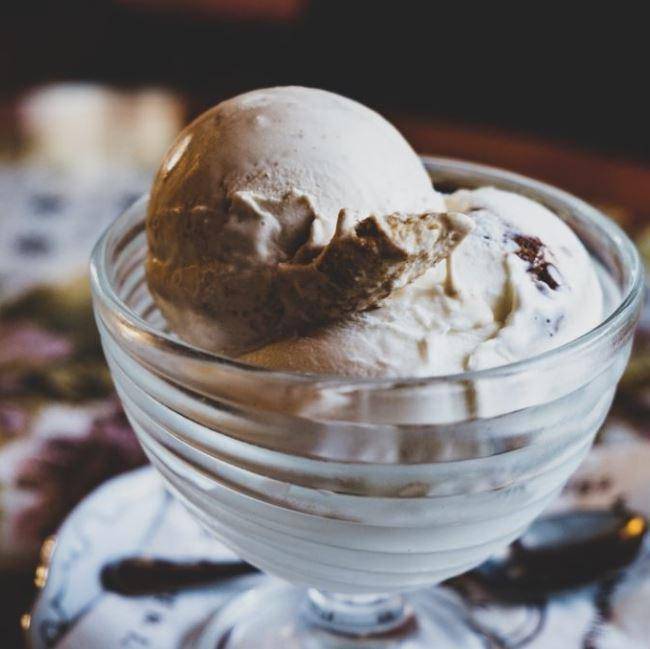 With the release of Connoisseur's Native Australia Range, we thought it would be a great idea to create a Native Wattleseed Icecream that tastes better and is cheaper to make! A sweet and creamy ice cream that swirls into the delicate and nutty taste of Wattleseed. This is a must try.



Ingredients:
Base:
1-2 teaspoons of Vanilla Extract (depending on taste)
3/4 cup of caster sugar
6 egg yolks (why not use the egg whites for another recipe? Like Wattleseed French Financier?)
300ml of milk (Must be full cream)
300ml of thickened cream
Method:
1. Pour cream and milk into a saucepan on medium heat and wait for it to simmer but ensure it doesn't boil. After this, cool for 10 minutes.
2. Whisk the egg yolks and sugar together in a bowl until mixed. Pour in the milk and cream but mix fast and pour in slowly to avoid curdling the egg yolks.
3. Move back into the saucepan and allow to cook for 5 minutes, stirring constantly, until it thickens. Turn off the heat, and allow to cool again for 5 minutes.
4. Strain the mixture through a sieve and allow the mixture to rest for 10 minutes before pour into a ice-cold bowl.
5. Mix in an ice cream maker – if you don't have one, place the mixture in the fridge to cool and then into the freezer for 1.5 hours until the edges are frozen. Remove the mixture at this point, and beat it with a fork. Repeat the process every hour for 3 hours.