Peanut Butter and Chocolate Chip Cookies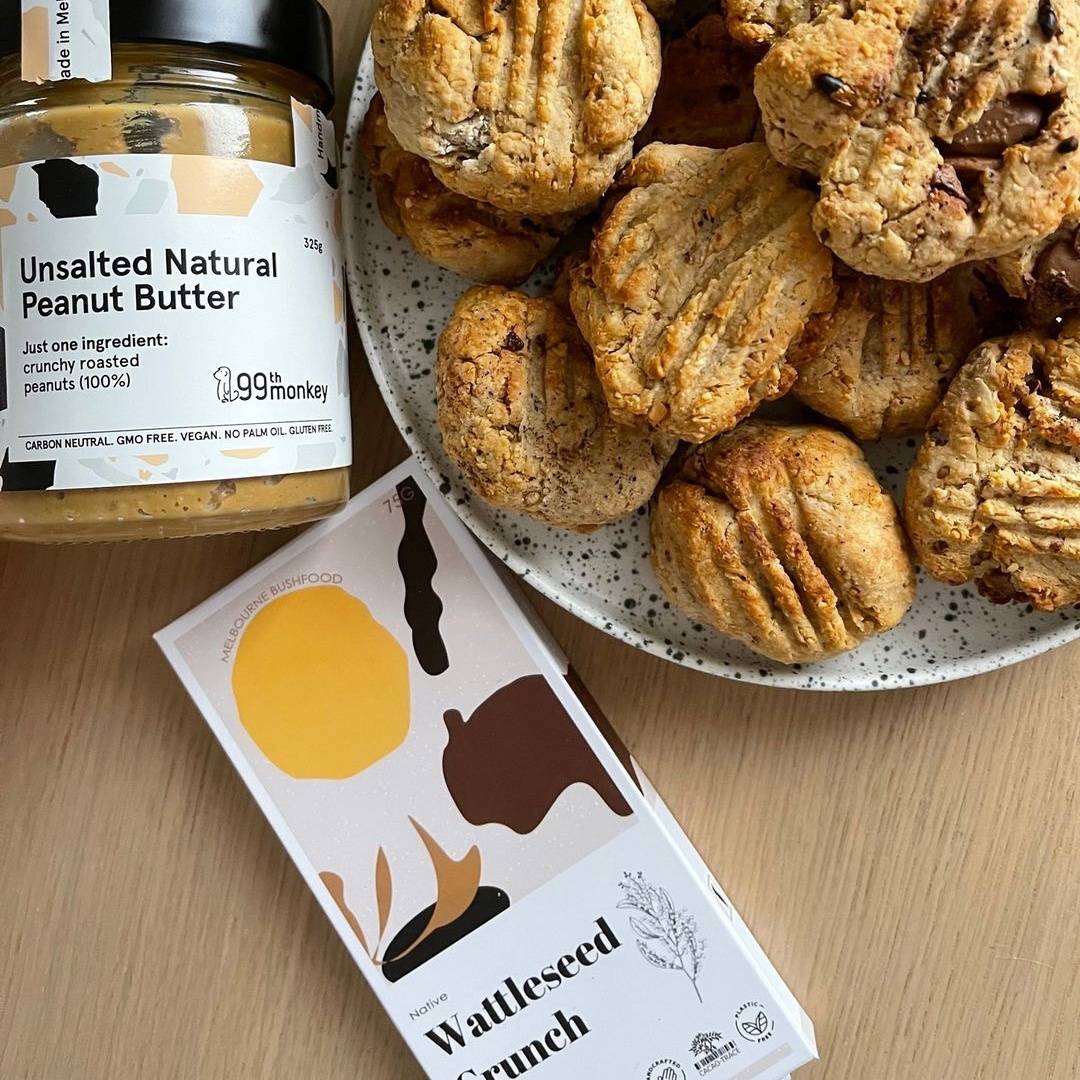 The sweet, crunchy, crumbly, buttery bite that lingers as you chew it! The decadent pop and intensity of Melbourne Bushfood's Wattleseed Crunch as it melts in your mouth. This is not your everyday cookie! The amazing coffee, chocolate, hazelnut flavour of Wattleseed will make every bite a tantalizing experience. So try it today!



Method:

1. Combine all wet ingredients in one bowl, all dry ingredients in another. ⁠
2. Add wet ingredients to dry ingredients & form a dough. ⁠
3. Roll into balls before pressing down with a fork. ⁠
4. Add cookies to air fryer on 180 degrees celsius for 6 -7 minutes (or until desired texture is accomplished )