Riberry and Desert Lime Frozen Yogurt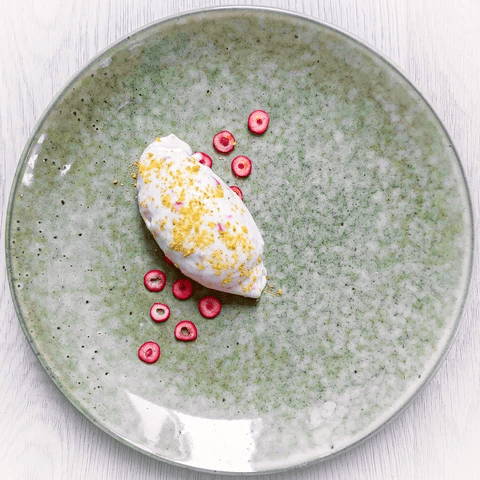 What better way to chill off the summer heat other than a Frozen Yogurt for a dessert? This is not simply a Frozen Yogurt dessert! We've collaborated with @Veganaugogo to add an interesting invigorating taste of Desert Lime to this formula. With the correct fixings and gear, this formula can be trailed by anybody. We should make a plunge directly into it!
Recipe Notes
This recipe requires an ice cream maker. Ensure you have frozen your ice cream bowl overnight.



Ingredients:
700g Natural Coconut Yogurt
120g Caster Sugar
80g Fresh Riberry/Lilly Pilly Fruit
5g Salt                         

Method:
1. In a bowl whisk together the yogurt and sugar together well, until the sugar has dissolved.
2. Then mix in the desert lime powder and salt.
3. Place the mixture into your ice cream maker and churn for about 20 minutes (depending on your machine).
4. While the ice cream is churning, slice the berries and remove any large seeds.
5. In the last 5 minutes of churning add the berries into the ice cream.
6. When finished, transfer the mixture into a container and place in the freezer.