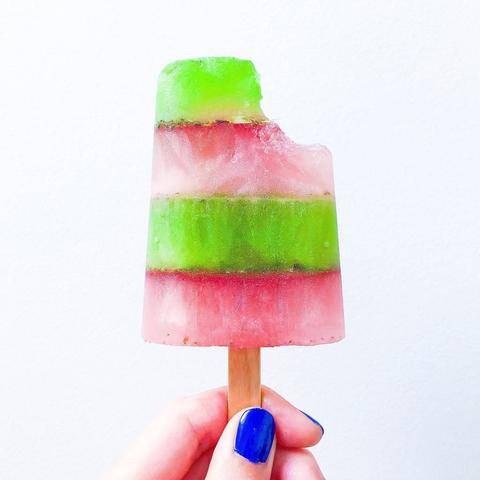 Need a perfect way to cool down as Summer approaches peak?
Our River Mint and Finger Lime Icy Pole is not just fruity but also minty. A snap-like tangy yet minty sensation, both yummy and delicious for adults and kids alike! Try it out now.



Ingredients:
340ml Cold Water
80ml Maple Syrup
A squeeze of Lime Juice
Green and Pink Food Colouring (optional)
Method:
1.In two separate bowls add half of the water and maple syrup in each and whisk together.
2. In one of the bowls add in the finger lime powder and a squeeze of lime juice (and a few drops of pink food colouring if adding) and mix well.
3. In the other bowl add the river mint and a squeeze of lime juice (and a few drops of green food colouring if adding) and mix.
4. To create the stripe effect you need to freeze each layer for two hours to set properly before adding the next.
5. Add enough of the river mint mixture to fill a quarter of each mould and place in the freezer to set for two hours.
6. Place the rest of both mixtures in the fridge while the icy poles are setting.
7. Once the first layer is set, add the finger lime mixture another quarter of the way up.
8. Repeat the process for the other layers.
9. To pop out the icy poles, run the moulds under lukewarm water until they pull out.