Sandalwood Nuts & Sultana Cookies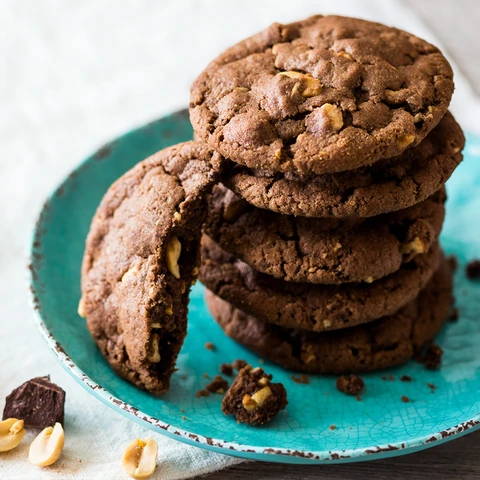 A combination of soft, sweet and juicy, Sultana taste and almond nutty flavour of Sandalwood Nuts? This is no ordinary cookie. Try it now.



Ingredients:
1 ½ up organic self-raising flour
125g butter, ¼ cup rolled oats
1 cup brown sugar, 1 egg
2 tbsp honey
¼ cup coconut
½ cup sultanas
1 tsp cinnamon
½ cup Santaleuca
Sandalwood nuts
Method:
Cream butter and sugar, add egg and mix well, then add honey.
Stir in the rest of the ingredients and mix well.
Place teaspoonfuls on a greased tray, 4cm apart.
Bake at 160C to 325F for approximately 15 minutes or until golden. Be careful not to overcook.
Store in an airtight container.