Spicy Mountain Pepperberry Meatballs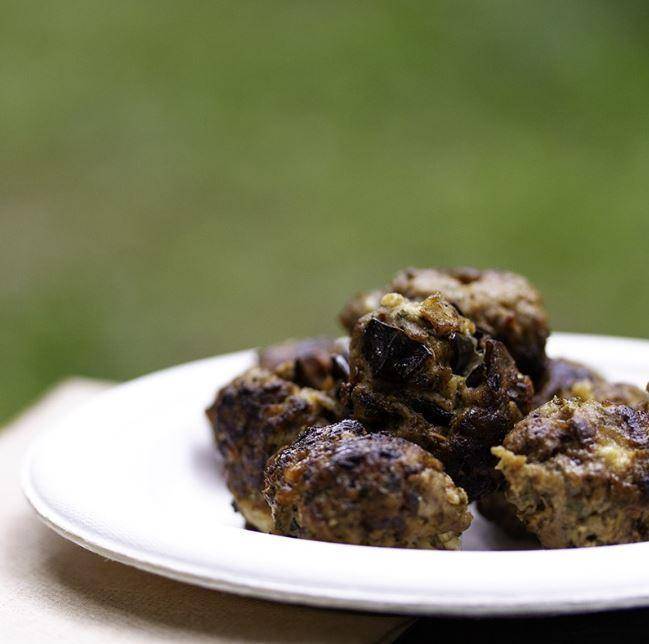 Enhancing lamb with indigenous ingredients, Pepperberry & Aniseed Myrtle, the rich and intense flavour are harmoniously highlighted. We've used Lamb Mince for ease, and encourage you to try mixing it with a touch of chilli for extra heat.
It's delicious! Better yet, it's a great party food, but grab one fast, they'll be gone as soon as you put them out!



Ingredients:
1 Eggplant, finely diced
1 Tablespoon extra virgin olive oil
500grams Lamb Mince
3 cloves of garlic, crushed
3g Tasmanian Mountain Pepperberry
Salt to taste
Method:
1. Preheat over to 180 degrees celcius. Toss in the eggplant with oil on a baking tray lined with baking paper. Cook in the oven for 25-30 minutes (depends on oven and how finely they are cut). Allow to cool.
2. Mix Lamb, Salt, Pepperberry, Aniseed Myrtle, Cooled eggplant and Garlic in a bowl and mix evenly.
3. Once mixed thoroughly, scoop into your hands and roll into balls. Keep in fridge for an hour or two to firm them.
4. Heat up oil on fry pan on medium-heat and brown them in batches, coking each side for about 5 minutes.
5. Cut in half to ensure they are evenly cooked and enjoy!