Vegan River Mint Chocolate Chip Cookies Recipe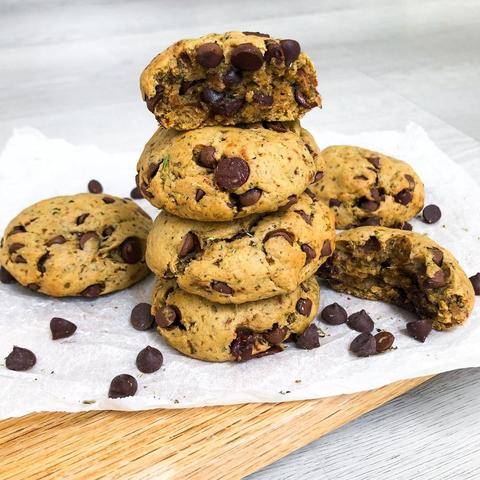 Here's a recipe for some River Mint chocolate chip cookies. Straightforward, nothing complex, it's an ideal recipe that can be followed by anyone. Crispy, chewy, doughy and flavorsome, it's the best quick breakfast bite.



Ingredients:
200g Plain Flour
80g Rapadura Sugar
70g Vegan Butter
20g Maple Syrup
30ml Vegan Milk
5g Tbsp Chickpea Flour*
5g Vanilla Bean Paste
80g Baking Soda
5g Salt
Method
1. Pre-heat oven to 160 celsius (fan-forced)
2. In a stand mixer or hand beater, cream the butter and sugar together until creamy, then mix in the maple syrup, vanilla and milk
3. In a separate bowl, sift together the dry ingredients
4. Mix the dry ingredients into the wet, then stir in the chocolate chips
5. Weigh the dough and then divide it equally into six balls
6. Place the balls of dough onto a lined baking tray (don't flatten them)
7. Bake for 13-15 minutes depending on how soft you like them
*Recipe Note:
If you haven't used chickpea flour before, this works as an egg replacement. It has a strong unpleasant taste when raw, which cooks out. If you need to taste the mixture, it's recommended you do that before
adding this flour.