Wattleseed Chocolate Mud Cake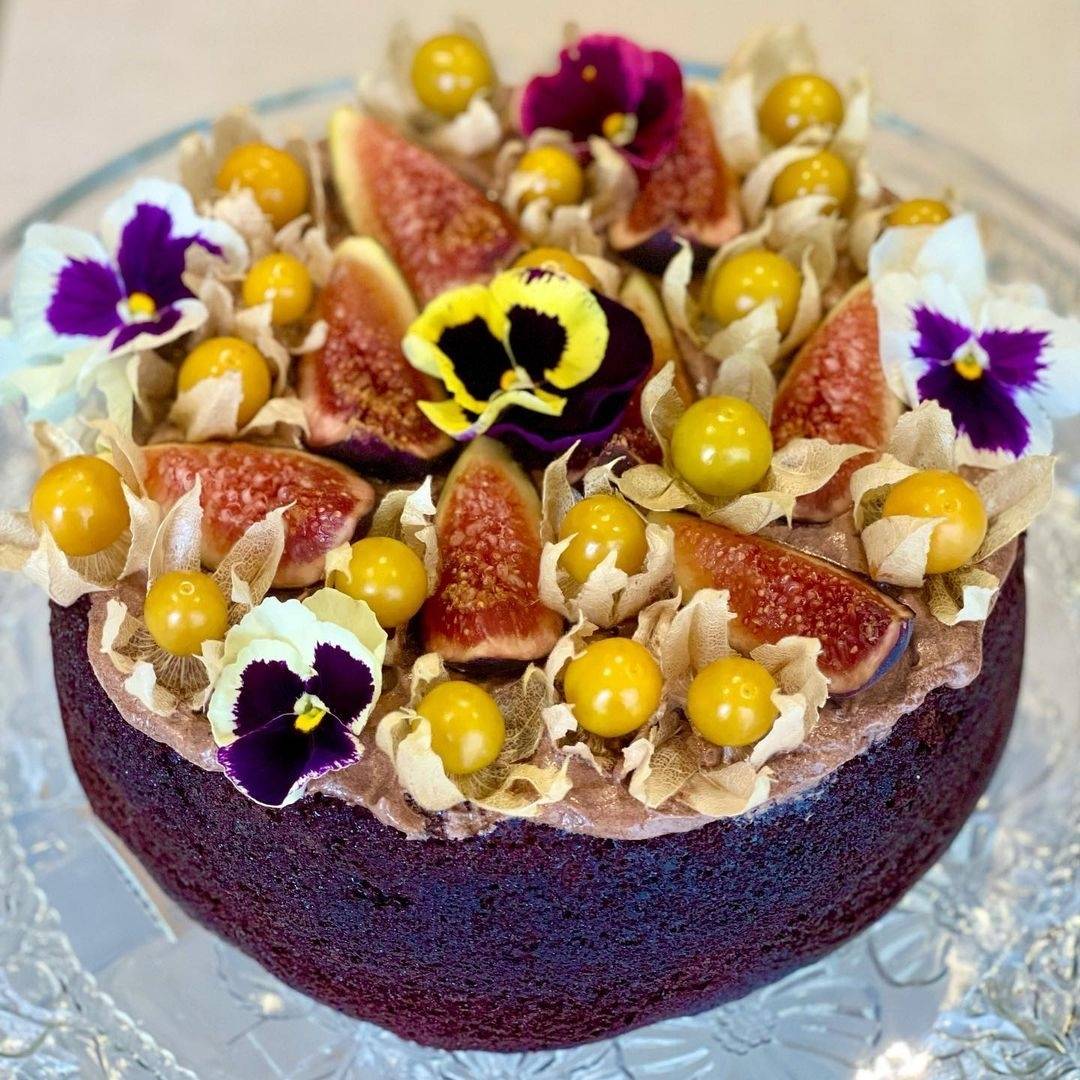 Nothing like Chocolate Mud Cake spiced up with the nutritious roasted grain (acacia seeds) which boasts an amazing coffee, chocolate, hazelnut flavour. Your taste buds are in for a treat with this wonderful recipe from cdcsgarden.



Ingredients:


Cake Batter
1. 2 cups self raising flour
2. 2 cups sugar
3. 3/4 cup unsweetened cocoa powder
4. 2 teaspoons baking powder
5. 1 1/2 teaspoons baking soda
6. 1 teaspoon salt
7. 1 tablespoon Wattleseed Powder
8. 1 cup buttermilk
9. 1/2 cup vegetable oil
8. 2 large eggs
9. 1 1/2 teaspoon vanilla bean paste
10.  1 cup boiling water
Wattleseed Buttercream Icing
1. 1½ cups butter at room temperature
2. 1 cup unsweetened cocoa
3. 5 cups icing sugar
4. ½ cup milk
5. 1 1/2 teaspoons bean paste
6. 1 teaspoon Wattleseed powder
Method:

1. Preheat the oven 160c (fan forced). Prepare a 10-inch cake pan by lining with baking paper and spraying with baking spray.
2. For the chocolate cake, add flour, sugar, cocoa, baking powder, baking soda, salt and wattleseed powder to a large bowl or the bowl of a stand mixer. Mix through to combine or, using your paddle attachment, stir through flour mixture until well combined.
3. Add eggs, milk, vegetable oil, and vanilla to flour mixture and mix together on medium speed until combined well. Reduce the speed and carefully add boiling water to the cake batter until well combined. Don't be alarmed if the batter looks really runny. This is what makes the cake moist.
4. Pour the cake batter in the prepared cake pan. Bake for 45-50 minutes. Timing will depend on your oven. Generally, when a toothpick or cake tester inserted in the centre of the chocolate cake comes out clean, the cake is ready.
5. Remove from the oven and cool completely before removing from the cake pan
6. Frost the cake with the buttercream
7. Decorate with your favourite fresh fruits and edible flowers for that extra special touch.