Wattleseed French Financier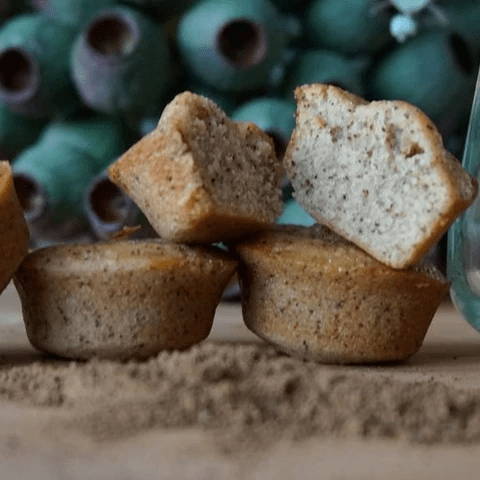 Today we're looking at creating delicious Wattleseed French Financiers – a popular French treat, similar to that of cupcakes/muffins. A simple & unique taste especially when mixed with Australian grown Wattleseed! It's addictively nutty, chocolatey blended into vanilla to create a flavoursome snack or dessert.



Ingredients:
50g Almond Meal/Almond Flour
50g Plain White Flour
130g White Sugar
75g Unsalted Butter
4 Egg Whites
A pinch of Salt
Method:
1. Preheat Oven to 200 degrees Celsius.
2. Grease a small cupcake tin (around 4-6cm in diameter)
3. Mix the Almond Flour, Plain White Flour and Salt together
4. Add the egg whites slowly to prevent clumping
5. Melt the butter on the stove and mix in the Wattleseed and keep stirring until it starts bubbling.
6. Add butter to the mixture, and mix well.
7. Pour the mixture into your greased tin, and place in the oven for 15-20 minutes or until cooked.
Let cool, and voila! You have your own Wattleseed French Financiers! Enjoy with a delicious native tea