Wattleseed Injera (Ethiopian Flatbread) - Gluten Free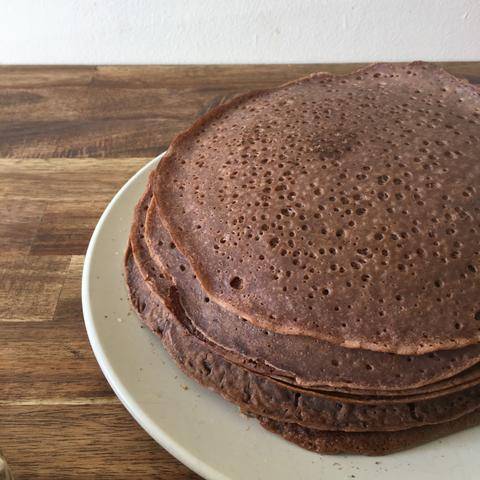 Ethiopia is the symbol of Injera. If you've ever gone to an Ethiopian restaurant or have been lucky enough to fly directly to Ethiopia, you're basically guaranteed a serving of this deliciously sour traditional flatbread. To describe Injera: a pourous crepe that's sour, soft, and makes eye-catching holes on its surface. You'll find it hard not to pair it with every slow cooked meal you've ever made. It really is that good. We found that through our experiments that the ultimate Ethiopian-Australian fusion is Wattleseed Injera.



Ingredients:
(Makes 4 servings of Mulled Wine)
250g (9oz) Brown Teff Flour - This can be found online or through speciality wholefoods/organic stores near you. A ratio of 50% organic wheat flour and 50% brown teff flour can also be used.
550ml water
1/2 tsp baking powder
1/2 tsp salt
1 litre (1 3/4 pint) jar
Method:
1. Sterilize the jar. (Vinegar should do the trick)
2. Add in the Teff flour and water and mix well. You'll need to put over a cloth and secure it with an elastic band so that air can escape and nothing bad can get it. Leave it sitting at room temperature for 2 or 3 days, ensuring you stir twice daily to stimulate the yeast activity.
3. When you see it bubbling and foaming, add the baking powder and salt and let it rest for 25 minutes.
4. Heat a 25cm pan (preferably cast iron) over medium heat. Use a tsp of oil to stop the bread from sticking and pour in enough mixture to cover the pan in a 3-5mm thick batter.
5. When you start to see the mixture bubbling over the entire surface of the Injera, cover the pan with a lid to allow the steam to build up. Let this cook for 2-5 minutes.
6. Remove your finished Inejra from the pan and place on a plate. Place a kitchen towel on top to preserve the moisture and to keep warm whilst you're finishing the remainder of the batter.