Production + Warehouse Coworker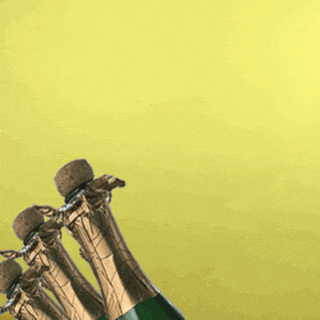 We are hiring! Woo-hoo!
We're a small-batch food maker in Melbourne making incredible products with native ingredients and share that love with the world (oh, we also sell plants too!). We're incredibly values driven and constantly work on ways on giving back to the broader community, our suppliers and our customers.
Our warehouse is in Fairfield, Melbourne, and we're looking for a fun and dynamic communicator who isn't afraid of fast-paced work and has a knack for tackling challenges head-on.
We believe in merit and ability, so for this position prior experience is not required. However, we do need you to hold a Food Safety Certificate with the competency standard FBPFSY2001 'Implement the food safety program and procedures'. This can be obtained before starting with us.
What am I applying for? - 
Production + Warehouse Co-worker
- Help us make our amazing products (yep, you'll be like Gordon Ramsey in no-time)
- Be a gun and help us pick, pack and send away our precious products to our customers.
- Count some stock, and some more stock.
- Help us identify what needs to be done and when.
- Keep our plants happy (we provide the water).
- Ensure we keep our food hygiene and quality top-notch.
- Help us to ensure the warehouse is clean, safe, and sanitary.
- Smash out safe-manufacturing practises like it's your first language.
- Give feedback, ideas, and suggestions on how to improve what we do.
- Work with other team members and departments to keep inventory levels stable.
About You - 
- You like being organised and accuracy comes second-nature to you.
- You're always looking for ways to grow and improve.
- You are okay to lift boxes of 15kg sometimes.
- Can work in a fast-paced environment without comprising on quality.
- Asking for help is something you're okay with.
- Working in and with a great team is something you enjoy.
- You have a good grasp on how to use a computer, and don't mind trying to fix a printer (99.9% of the time a reset will fix everything).
- Positive impact to the community, customers, and those around you is something important to you.
- Working with native ingredients excites you.
What do you get? -
- Salary - Part-time, minimum 20 hours per week, $24 per hour plus super.
- Volunteer Leave + flexible working hours for team members.
- Trips around Australia visiting our amazing suppliers based on performance.
- Weekly team breakfasts.
- Ability to grow and move within Melbourne Bushfood based on your skills.
- Work in a young and vibrant team that actively takes on new ideas.
Our business is 100% LGBTQI+ owned and we openly welcome people from all backgrounds, identities, sexualities and beliefs. As an organisation that works directly with First Nation mobs across Australia, we strongly encourage Indigenous Australians to apply for this position.
How do I apply? -
Applications for this position closed on the 21/05/2021. Please check back next time!