Sales Manager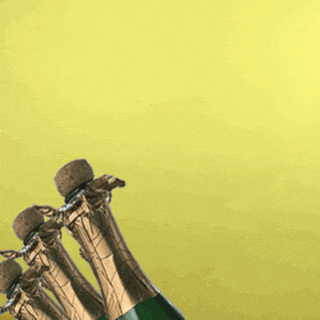 We are hiring! Woo-hoo!
We're a small-batch food maker in Melbourne making incredible products with native ingredients and share that love with the world (oh, we also sell plants too!). We're incredibly values driven and constantly work on ways on giving back to the broader community, our suppliers and our customers.
Our warehouse is in Fairfield, Melbourne, and we're looking for a fun and dynamic communicator who isn't afraid of fast-paced work and has a knack for tackling challenges head-on.
We believe in merit and ability, so for this position demonstrated sales experience is required.
What am I applying for? - 
Sales Manager
- Help us reach out to new and exciting businesses and organisations. 
- Catch-up and have calls with the above.
- Organise new leads in our CRM and keeping all account info up to date.
- Maintain a well-developed pipeline of prospects.
- Achieve or exceed monthly targets.
- Help set and manage sales goals and targets. 
- Manage and maintain upbeat and friendly relationships with customers.
- Be the incoming port-of-call with inbound questions from customers, and provide assistance where needed.
- Give feedback, ideas, and suggestions on how to improve what we do.
- Work with other team members and departments to keep inventory levels stable.
About You - 
- You like being organised and it comes second-nature to you.
- You're always looking for ways to grow and improve.
- Can work in a fast-paced environment whilst remaining composed.
- Asking for help is something you're okay with.
- Working in and with a great team is something you enjoy.
- You have a good grasp on how to use a computer, and don't mind trying to fix a printer (99.9% of the time a reset will fix everything).
- Positive impact to the community, customers, and those around you is something important to you.
- Working with native ingredients excites you.
- You have strong understanding of sales and CRM management with proven experience.
- Strong teamwork experience and the ability to communicate in a rapidly changing environment.
- Have amazing people skills! We're looking for someone who cares and can have real human connections :)
What do you get? -
- Salary - Full-time, $60,000 base rate with bonuses on targets.
- Volunteer Leave + flexible working hours for team members.
- Trips around Australia visiting our amazing suppliers based on performance.
- Work in a young and vibrant team that actively takes on new ideas.
- Monthly lunches.
Our business is 100% LGBTQI+ owned and we openly welcome people from all backgrounds, identities, sexualities and beliefs. As an organisation that works directly with First Nation People across Australia, we strongly encourage Indigenous Australians to apply for this position.
How do I apply? -
Applications for this position are closed.