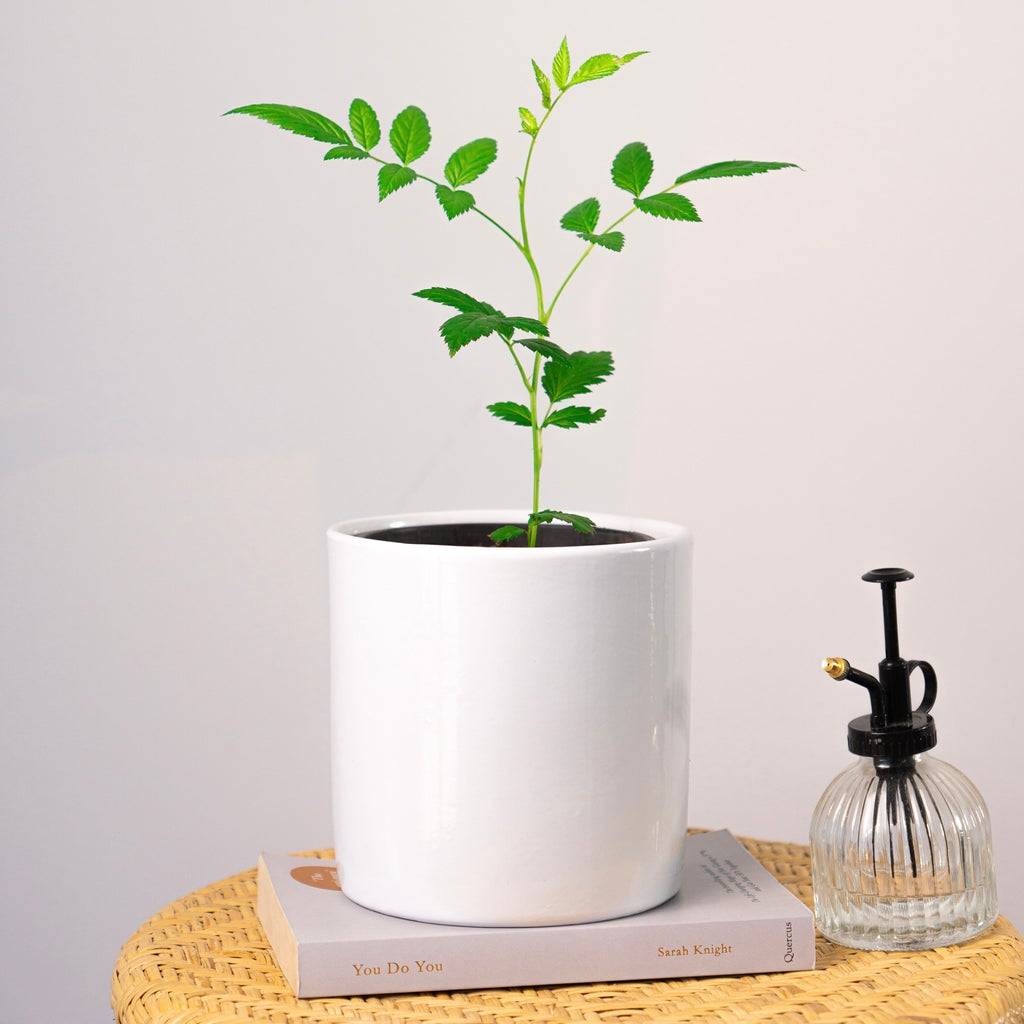 Image from Melbourne Bushfood
Atherton Raspberry! This tropical is native to Australia and Papua Guinea. Unlike the exotic raspberry, this one thrives even in warmer climates. You'll find it growing in tropical, subtropical and warm temperate Queensland.
It's bright red berries are not only larger, but also milder in taste than the exotic species.
You can enjoy the raw berries, or use them in cakes, jams, jellies, syrups, sauces or get creative with it.
You can expect this spectacular native to fruit in Summer and Winter.
Although the tantalizing berries will practically invite you for a treat when they turn bright red, it's best to wait until the berries easily fall off once disturbed. This way, you can be sure to get the best taste! It's only a few weeks, but trust me, it's worth it.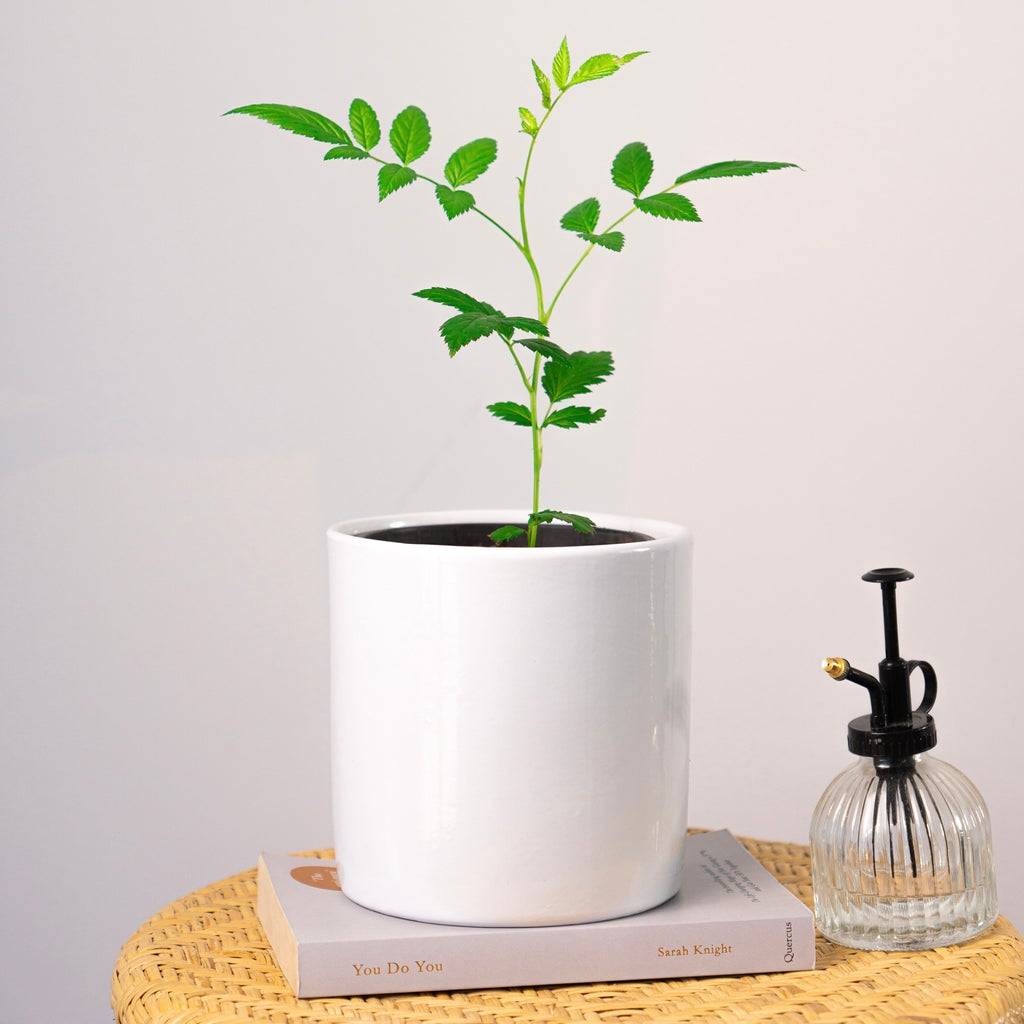 Image from Melbourne Bushfood
Good for:
- Beginners
- Frost
- Drought

Planting
For best results, plant in a loamy, well-drained soil, and place your plant in full sun. You can also grow in part shade for reasonable results. This dense, prickly bush typically grows up to 2m tall and 2m wide, and may be trellis-trained. It's the perfect little fruiter for a patio or balcony garden.
Frost tolerance

Atherton Raspberry is supposed to be a frost tolerant plant and can survive frost of up to -5 degrees, but if you live a cold climate we recommend to protect it during Winter and don't over water it.
Sunlight


This lovely species does exemplary well in full sun and fairly well in part shade.



Watering & Drought Tolerance
Water moderately at tender age. Atherton Raspberry is drought tolerant at maturity age.
Fertilizing
Fertilizing should be done before blooming season. If you grow in pots, use Osmocote premium potting mix and low Phosphorus Native Fertiliser.


Harvesting

Harvesting should be done when the fruit is almost ripe to avoid damaging the fruit when fully ripe. Allow the fruit to fully ripen at home.