Blue Quandong - Elaeocarpus angustifolius - Care Guide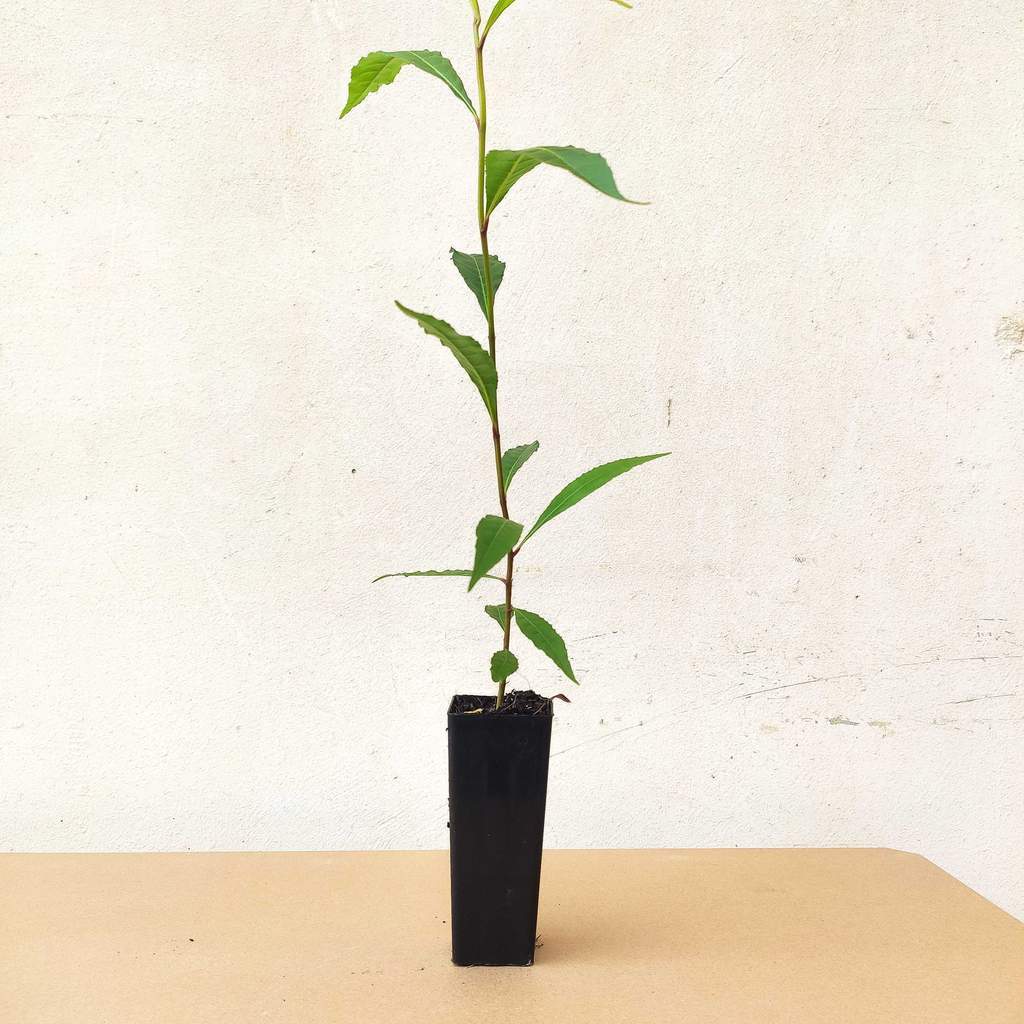 Image from Melbourne Bushfood
Blue Quandong are a brightly coloured native fruit with a substantial inner seed that can be upcycled into unique jewelry.
The Blue Quandong are a fast-growing tropical plant that can double in size each year. They are a perfect and rare indoor plant that grows fast and thrives in semi-sunny positions.
They grow in full-sun areas and don't do well under 10 degrees, although as an indoor plant where they are protected, they thrive immensely. They have large, dramatic roots, which can cause issues with piping in suburban areas, but make a perfect pot plant for a cinematic-fantasy plant look. 
Image from Melbourne Bushfood
Good for:
- Beginners
- Garden
- Large acreage, blocks and parks.
Planting Blue Quandong


They love moist, nutrient rich soil and grow well indoors in cooler climates (we have one that's over 1m tall in Melbourne!). Prior to planting, consider the land as the roots dig deep and can damage paths, roads, and pipes. Fertilize annually.
It's a great addition for large acreage, parks and blocks allowing topical understory growth due to its open canopy.

Growing Blue Quandong will give you plenty of fruit, 25 to 30mm in diameter that are used in jams and pickles. Separate the fruit's bright blue skin from the green flesh. The fruit is best when slightly over-ripe and soft.
Watering

Blue Quandong is a rainforest tree, it will require constant watering especially during it's first couple of years. Once established, it can go up to 90 days without any water.


Fertilizing
Whilst feeding is not mandatory, any balanced fertilizer at seedling and sapling stage would be a great welcome. 
Harvesting
Blue Quandong is generally harvested manually. You can opt to use tree-shakers or hand pick ripe individual fruits.