Davidson Plum - Growing Davidson Plum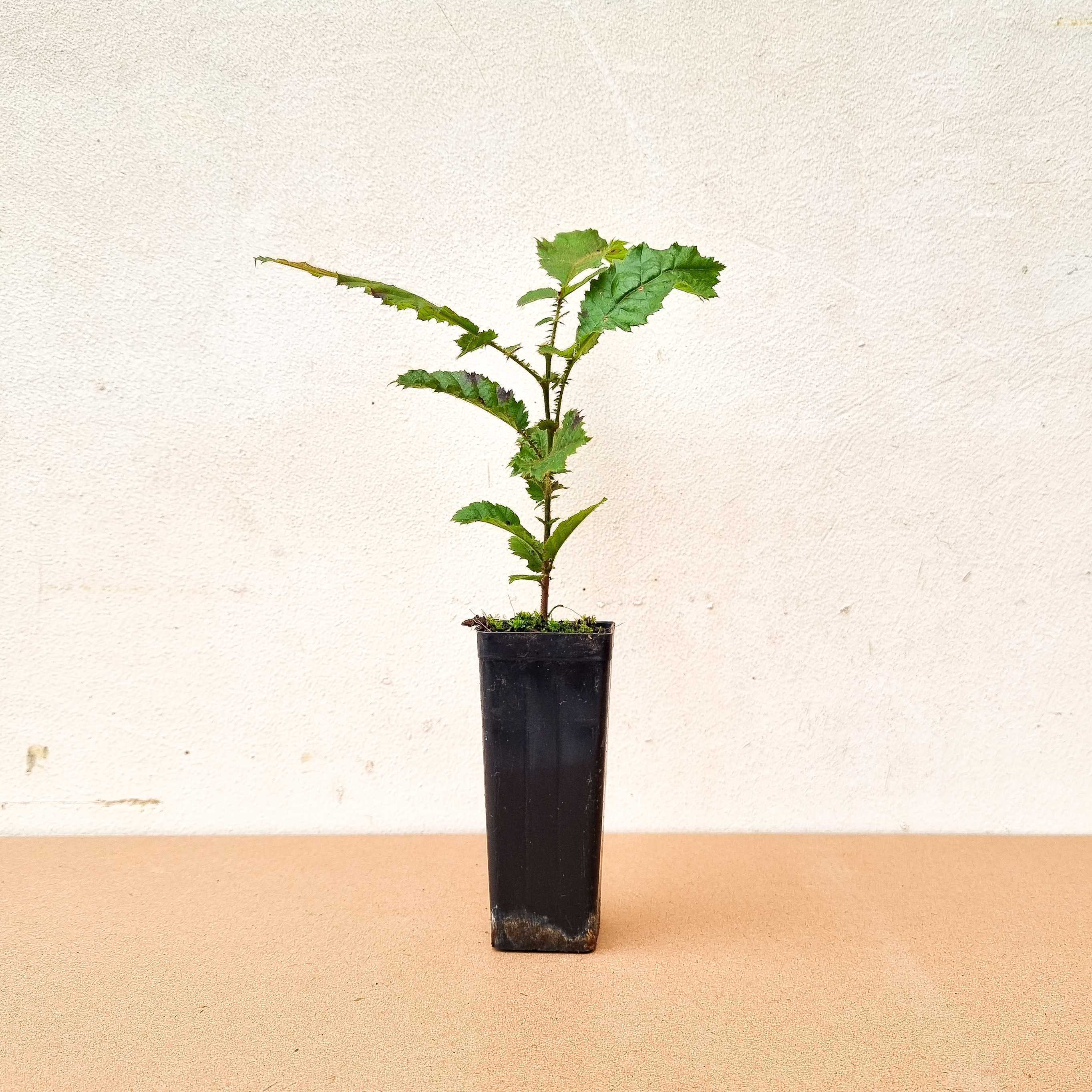 Image from Melbourne Bushfood
Davidson plum, also called Mullumbimby plum-- a small to medium-sized rainforest tree native to the north-eastern coast of New South Wales. An endangered species in the wild, 𝘋𝘢𝘷𝘪𝘥𝘴𝘰𝘯𝘪𝘢 𝘫𝘦𝘳𝘴𝘦𝘺𝘢𝘯𝘢, is widely cultivated for its pleasantly sour fruit that is used in jam, wine, ice-cream and sauces. Other close relatives of this species are 𝘋𝘢𝘷𝘪𝘥𝘴𝘰𝘯𝘪𝘢 𝘫𝘰𝘩𝘯𝘴𝘰𝘯𝘪𝘪 and 𝘋𝘢𝘷𝘪𝘥𝘴𝘰𝘯𝘪𝘢 𝘱𝘳𝘶𝘳𝘪𝘦𝘯𝘴.
𝘋𝘢𝘷𝘪𝘥𝘴𝘰𝘯𝘪𝘢 𝘫𝘰𝘩𝘯𝘴𝘰𝘯𝘪𝘪, smooth Davidson's plum, is a small tree with a spreading canopy and smooth leaves, native to New South Wales and southeast Queensland.
𝘋𝘢𝘷𝘪𝘥𝘴𝘰𝘯𝘪𝘢 𝘱𝘳𝘶𝘳𝘪𝘦𝘯𝘴, Ooray or Queensland Davidson's plum, is a taller tree than the other two species, reaching up to 12 metres high. It is also slender and has larger fruit which are produced in large clusters from the trunk or branches.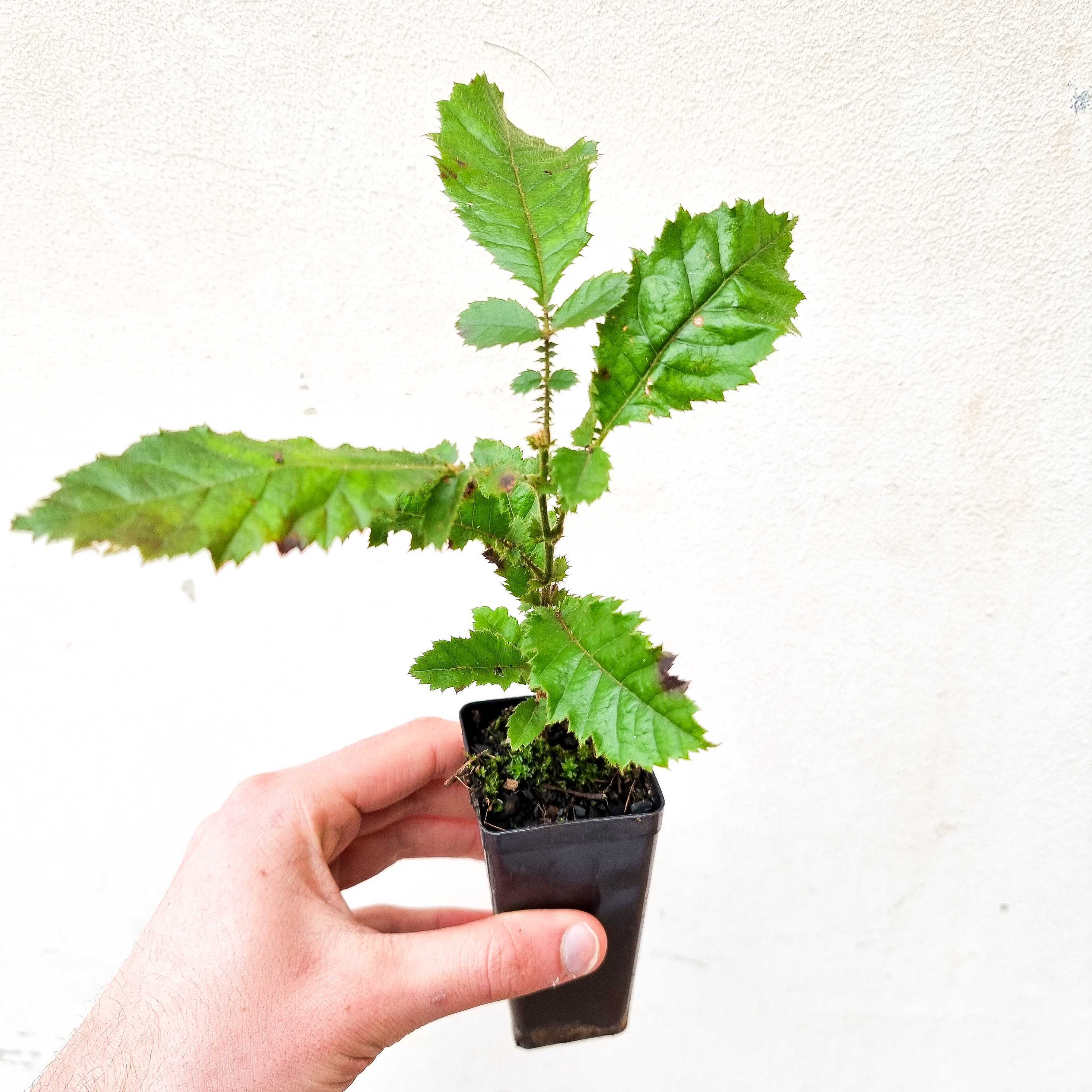 Image from Melbourne Bushfood
Good for:
- Beginners
- Garden

- Pot

- Light frost 
Planting 
There're not frost tolerant.
If you grow in pots, use Osmocote premium potting mix and low phosphorus Native Fertilizer. 
Protect your Davidson Plum baby tree from strong winds, and expect it to bloom in Spring and some fruit soon after.
Size
It grows up to 10m high and 2-3m wide in maturity. Producing a dark burgundy fruit that is sour but edible, you'll find them growing in clusters along the stem.
Uses
The new growth is red, and it has huge compound leaves. The fruit has a high antioxidant content and can be used to make jams and jellies, as well as sweet and savory sauces.
Sunlight
If you have a full- sun window, Davidson Plum is a fantastic choice for you. Let's get to how you can take care of your plant.
Soil
Davidson plum grows comfortably in a wide range of soils but prefers full sun position over semi-shade.
Watering
Ensure to give them adequate water, if you don't get enough rainfall in your neck of the woods. Mature trees are drought tolerant and will grow comfortably, no stress.
Watering
Ensure to give them adequate water, if you don't get enough rainfall in your neck of the woods. 
Fertilizing
Fertilize at the onset of the fruiting season every season.
Harvesting

Davidson Plum fruits between early to mid-summer of its 3-5th year depending on the growing conditions. 
When the fruits develop a purple blush, it's time to harvest. They're susceptible to fruit fly infestation so keep an eye out.
You can have the fruits ripen off the tree, otherwise allow them to ripen in a food-grade approved ripening space at high humidity and low temperature. They're fully ripe when the fruit changes to full colour.