Illawarra Plant - Growing Illawarra Plant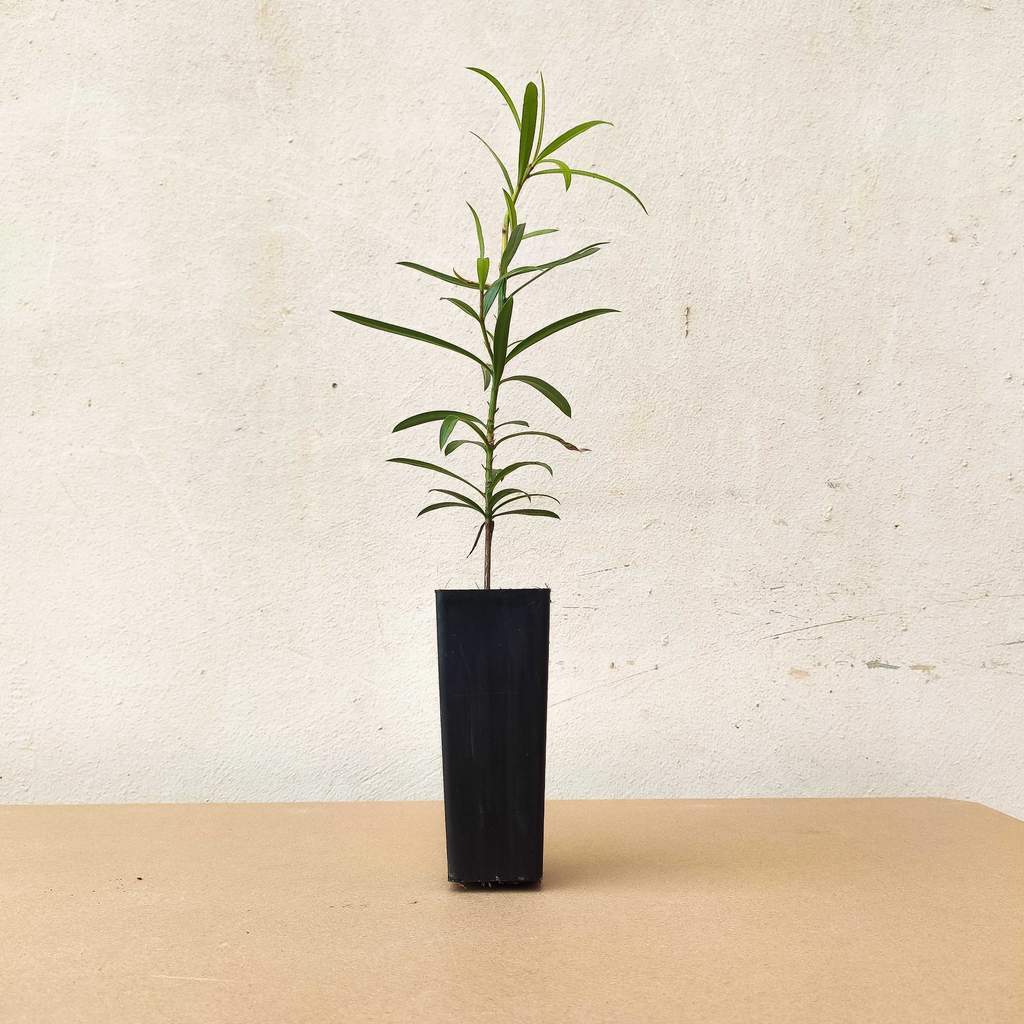 Image from Melbourne Bushfood
Illawarra Plums are one of the tastiest native fruits in Australia with Aboriginal Australians and early colonists enjoying the juicy, sweetish, mild-pine flavour fruit. 
Illawarra Plums are a slow growing tree that eventually reach 8-10 metres and grow readily in pots perfect for a permaculture balcony. This species requires male and female plants, so growing multiple plants near each other is required.

They grow in both part-shade and full sun, and enjoy a rich, moist, well-draining soil. Salt-spray doesn't impact this plant as much so it can grow well in coastal conditions.    

Image from Melbourne Bushfood
Good for:
- Beginners
- Garden

- Frost (-7 °C )
- Pots
- Indoor
- Hedge
- Balcony
Planting Illawarra Plant


A slow growing tree reaching up to 12 metres in height, the leaves are lanceolate, 5–15 cm long (to 25 cm long on vigorous young trees) and 6–18 mm broad.
They love moist, nutrient rich soil and grow well both indoors near a sunny window or outside in full-sun or part-shade. The plant can withstand frost and temperatures up to -7 degrees. Although the plant cannot survive drought, it does well in sandy soil and coastal conditions, including salty sea spray.

Yielding clusters of blue/purple fruit, the fruit ripen between March and July. The Illawarra Plum is one of the tastiest native fruits and can be used in jams, in tarts, as a chutney or simply eaten fresh from the tree. It's loaded with antioxidants and makes a treat for smoothie blends .

Watering

Water the newly planted plum pine constantly in it's early stages. Be sure to keep the soil evenly moist but not soggy. When new growth appears, which indicates the tree has rooted successfully, take down the constant watering a notch down. 
Fertilizing
Illawarra Plant loves a light application of an all-purpose plant food in late Winter or early Spring.
Harvesting

Ripening in March and July, Illawarra Plum fruits are made up of two segments – a hard inedible seed (1cm in diameter), and a large, fleshy purple-black berry (2.5cm in diameter). They may be eaten raw or made into a jam or jell. 

You can pick the fruits off the tree or wait for them to fall on the ground when ready. It's important to note that this dioecious tree will need both male and female trees to produce fruit.