Lemon Scented Gum - Growing Lemon Scented Gum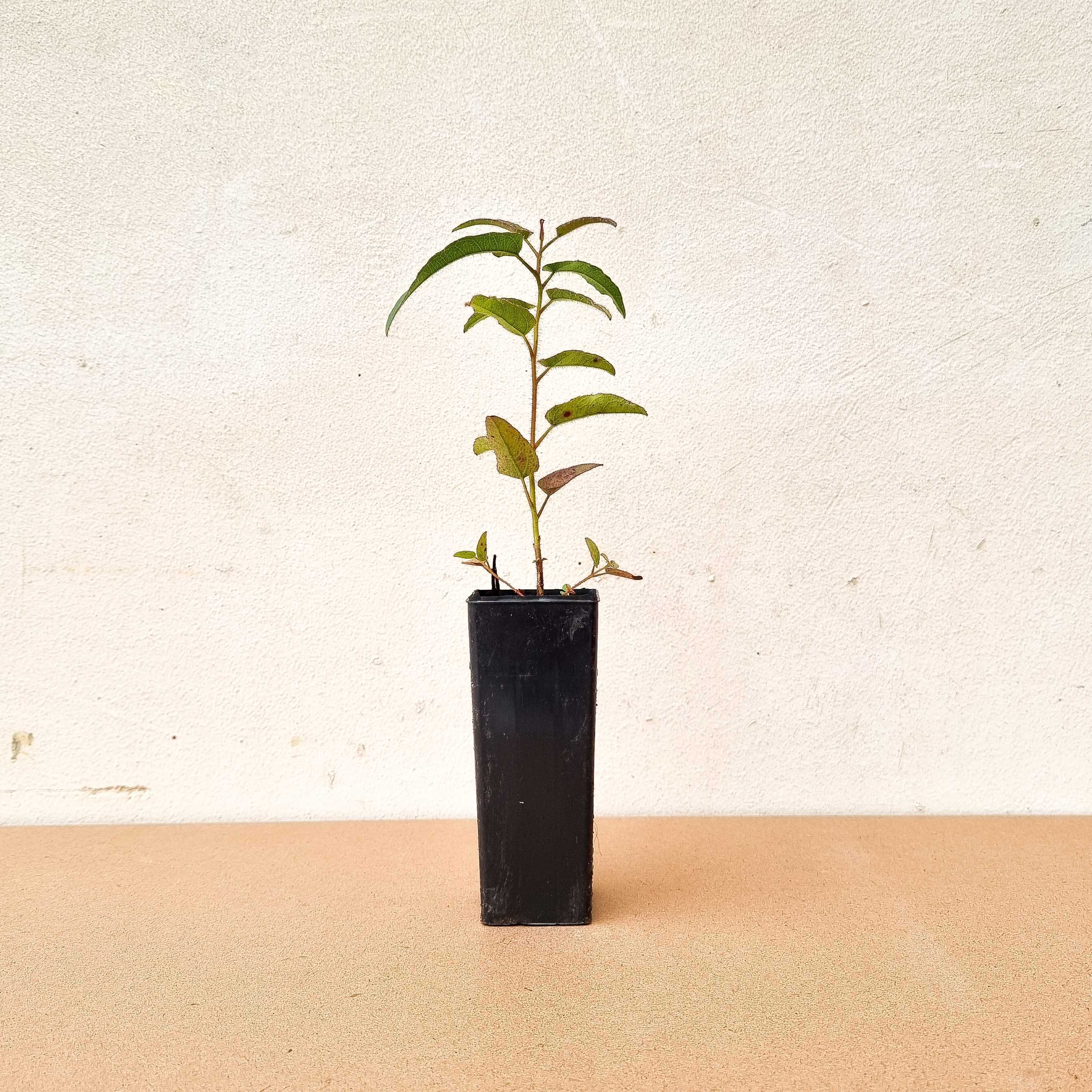 Image from Melbourne Bushfood
Lemon Scented Gum is a medium to large, often straight stemmed tree, 25-40(-50) m tall, of handsome appearance, with pale grey, cream or pink powdery bark, smooth throughout, decorticating in flakes, and somewhat sparse foliage. Twigs are slender, slightly flattened, light green, tinged with brown.

Deriving its name from it's strongly lemony-scented leaves, Lemon Scented Gum is a species of tall tree that is endemic to north-eastern Australia. It grows comfortably in sub-tropical Queensland, WA, SA, NSW and VIC.

The scent from this species is so strong, it's oil is used to make citronella candles. Generally, Lemon Scented Gum is an ornamental species and is valued for its fragrance but who would mind a bee attracting species as a friendly neighbour? The flowers are rich in nectar and, let's just say, where there's plenty of nectar bees will inevitably be visiting.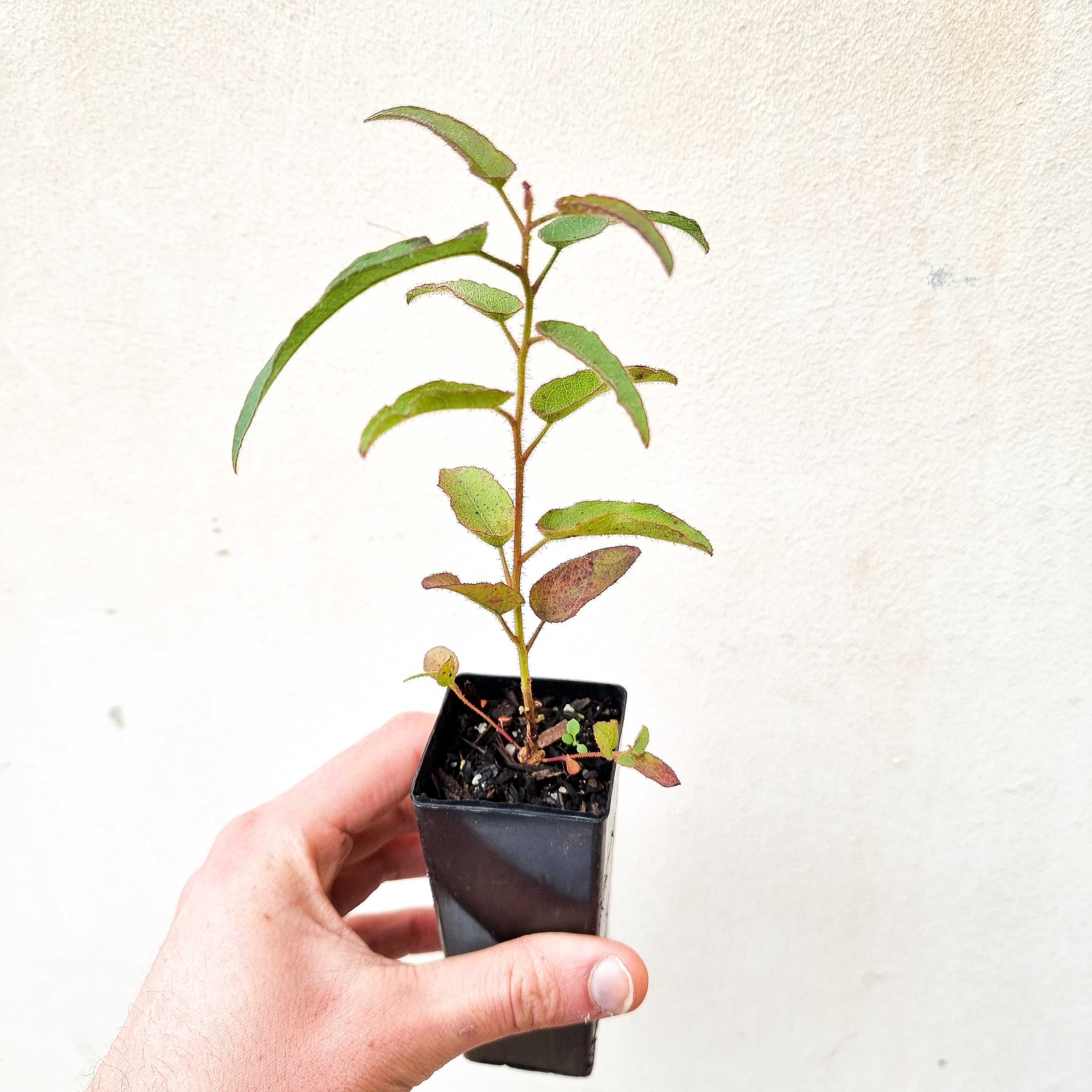 Image from Melbourne Bushfood
Good for:
- Beginners
- Light frost 
- Drought
Planting
Lemon-Scented Gum can only be grown as an annual. We recommend growing it in pots to keep it as short as 1m. Due to their shallow roots, they're not a big fan of root disturbance so, grow them in containers before you set them outside. Have them in their permanent location at a tender age, especially in windy areas to avoid root rock.
Elegant and attractive, Lemon Scented Gum grows to over 40m tall naturally, but typically 20 to 30m domestically. It is tolerant of a range of soils but loves sandy, loamy and well draining soils.

Frost tolerance
This is a light frost tolerant species.
They'd rather enjoy the glare of the sun than grow in shady spots. Water more in its early age, but be sure to grow it in well draining soils.
Watering
The species is drought tolerant when established and doesn't mind poor soils at all. Water moderately.
Watering
At a young age, it prefers moderately moist soil, well drained. As a mature tree, dry is okay.
Fertilizing
Use occasional native fertilizer.
Harvesting

Best time to harvest Lemon Scented Gum is between March - May. Harvesting is done by pruning and collecting the terminal branchlets and leaves upto three years. Coppicing is recommended in the fourth year to allow new growth.