Native Grape - Growing Native Grape Plant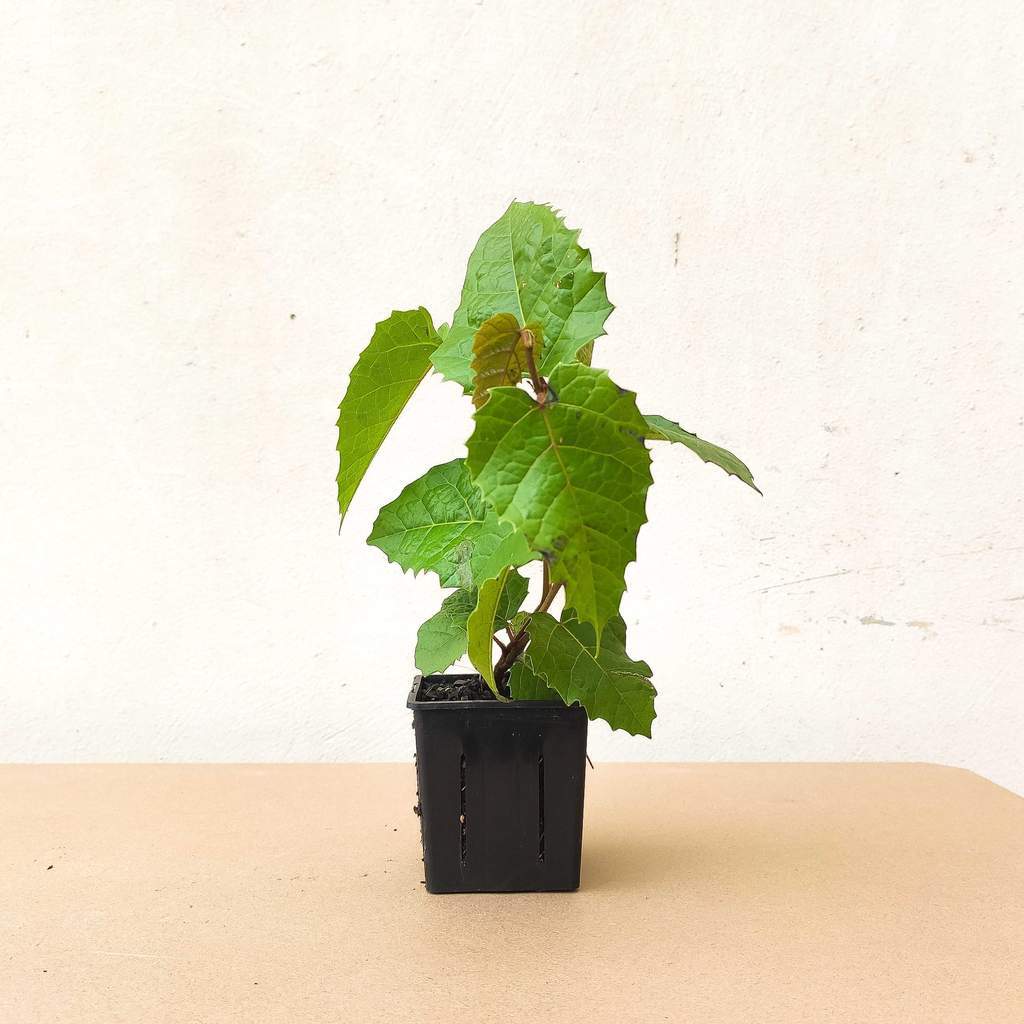 Image from Melbourne Bushfood
With dark black grape-like fruit, the tart, acidic flavour of native grapes make them perfect for use in preserves and jams.
Native to subtropical regions of Australia, the Native Grape is a hardy vine plant that is ideal indoors as Narnia-like indoor plant that once matured, produces a bounty of small edible fruit.
The Native Grape loves to grow in disturbed areas and can easily take over large regions. Therefore, if not in the tropical regions of Australia, we seriously recommend to keep them inside to prevent them from impacting biodiversity in your region. They are not frost tolerant.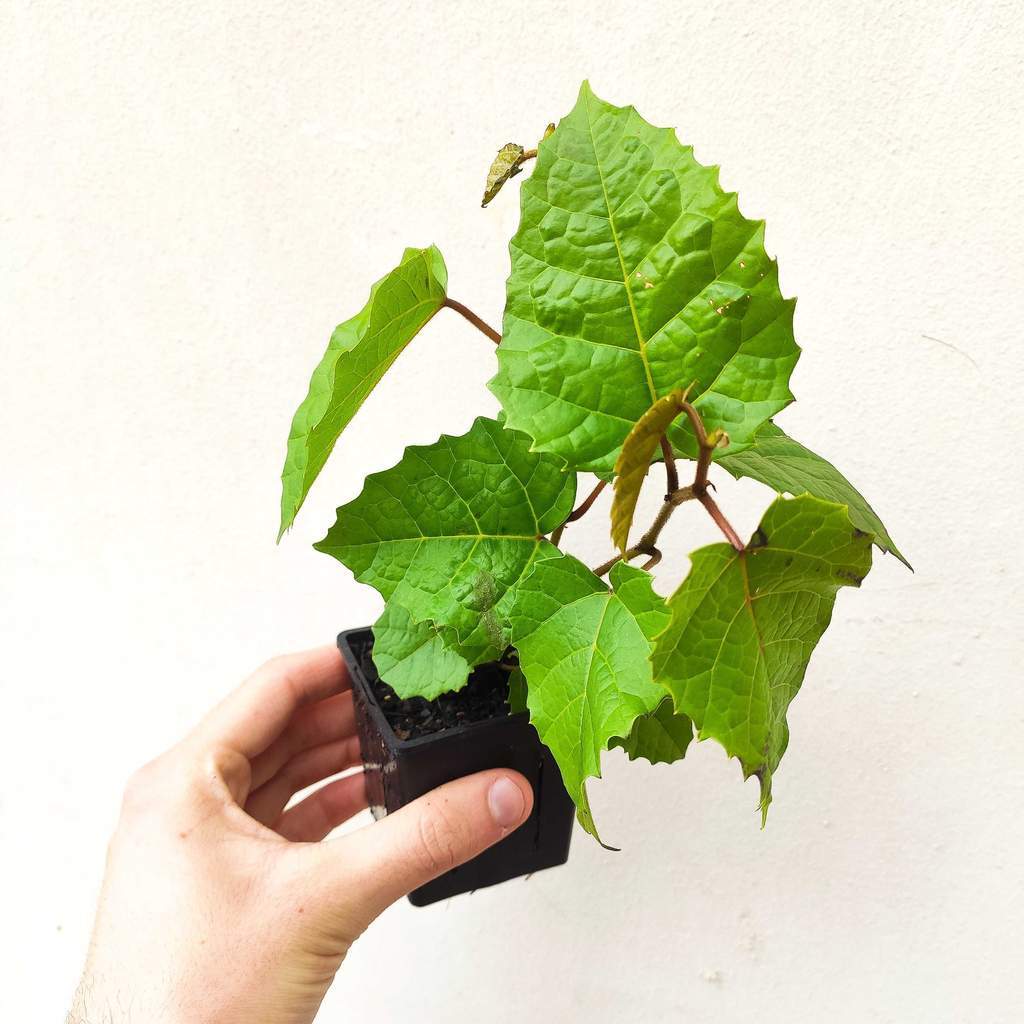 Image from Melbourne Bushfood
Good for:
- Beginners
- Garden

- Climbing
- Pots
- Indoor


Planting Native Grape


Native Grape is a vigorous and dense climber that can also be used as a groundcover, it is tough and reliable. It has attractive glossy green leaves, coppery coloured new leaves and stems and climbs by twining tendrils.

It will grow in light shade to quite shady areas, also as an indoor plant. Cut back if needed to keep to size. 

The vines were used by Aboriginal Australians as a climbing aide with the fruit forming part of Traditional Medicine. The fruit can cause irritation to the back of the throat if eaten raw, but processing after removing the seeds can give a pleasant flavour.
Watering
Native Grape will need little to moderate watering. Keep the soil either dry between watering to constantly moist, but not wet. Water clogging/poor soil drainage causes mildew on the leaves.
Fertilizing
Feed with a good all purpose fertilizer in the warmer months. 
Harvesting

Propagation is easy from cuttings, which root readily. It occurs naturally on the NSW coast and inland and to southern Queensland.