White Kunzea - Growing White Kunzea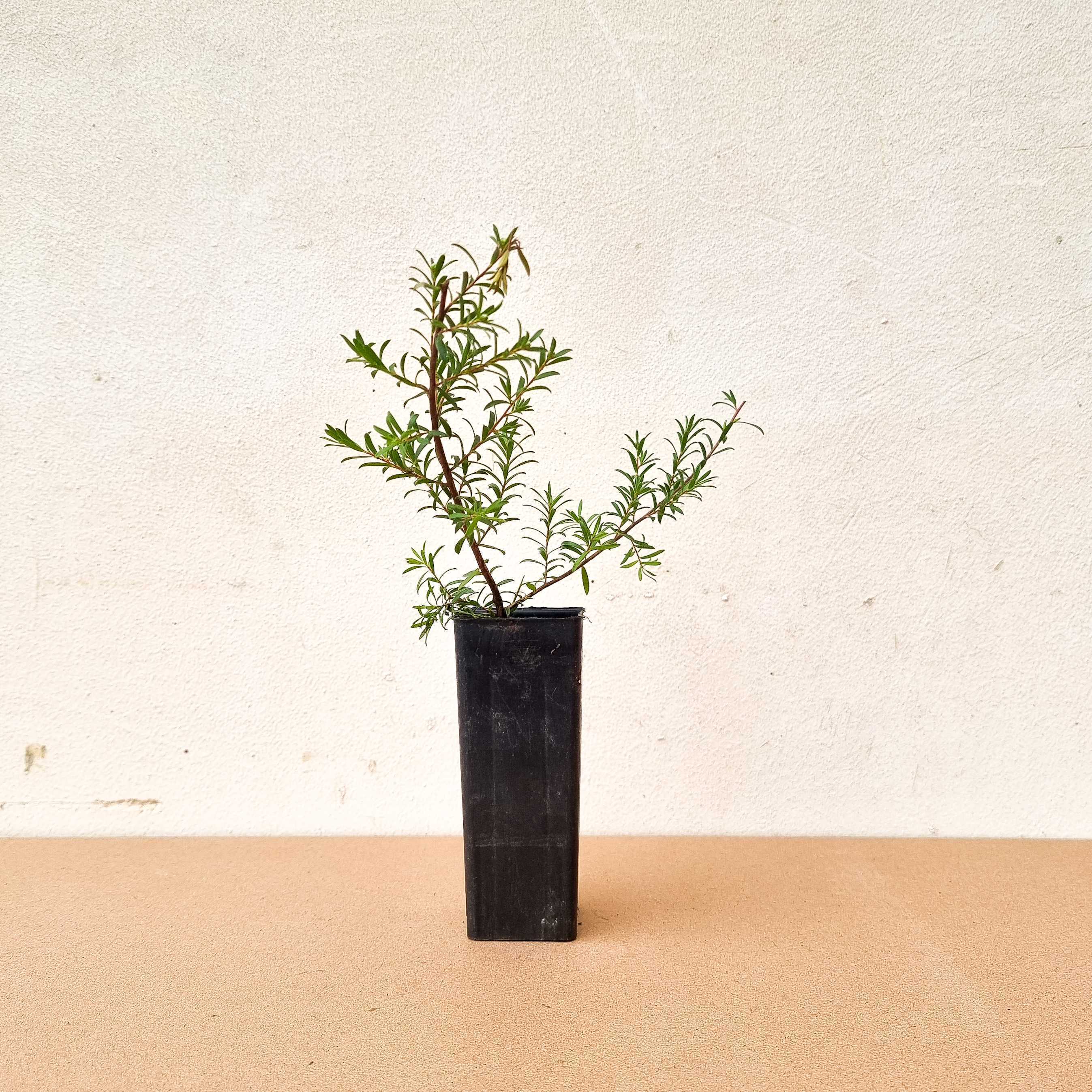 Image from Melbourne Bushfood
White Kunzea is a beautiful medium sized shrub with fine leaves and abundant white flowers in spring. Bees looove buzzing around the relatively small bundles of stamens--a magnificent site for your garden. White Kunzea is also called Tick Bush and you'll never guess why. Native animals are known to relax beneath White Kunzea because it relieves them off ticks and parasites. 
White Kunzea is endemic to the wild from northern NSW down to Tasmania, near the coast.
The leaves, small and crowded (about 1 cm long) and narrow-linear in shape, are produced on short stalks. The seed capsules are distinctive, but remain on the plant only until the fruit matures. They are somewhat bowl-shaped, often with a rosy bloom. Capsules are divided into several compartments which open by radiating slits in the top to disperse their contents.

They're perfect for screening, informal hedging and are a low maintenance species. They're pest and disease resistant--but keep an eye out for the occasional webbing caterpillar. Simply pick the caterpillar off the plant, they don't bite :)

Hardy and adaptable, White Kunzea is a good choice as a windbreaker. It has been used in Sand dune stabilization plantings. If you have it in your garden, your next friendly visitors will be Australian native insects and small birds as they love it.
White Kunzea is used to make essential oil which offers soothing relief for tired joints and muscles as well as dirty, flaking itchy skin. The essential oil has been said to treat eczema, skin rashes, muscular aches, arthritis, and rheumatism. The leaves of the white kunzea are used to add a strong flavour to teas or to cooking. Try with roast meat and vegetables for a palatable treat.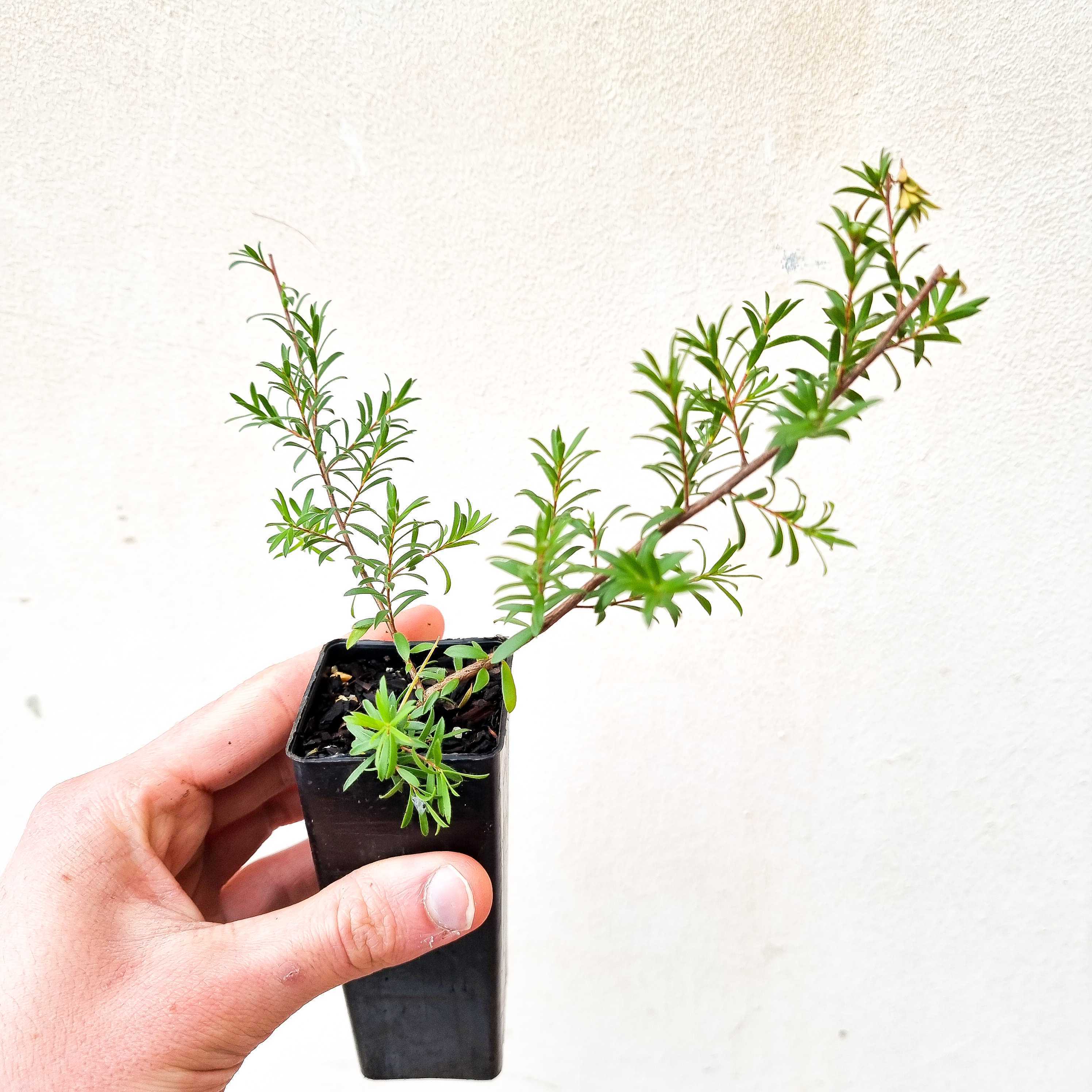 Image from Melbourne Bushfood
Good for:
- Beginners
- Garden

- Pot

- Heavy frost 
- Drought
Growing Conditions

Whilst growing White Kunzea as a sapling may be a walk in the park, propagating from seeds can be a real pain. They'll only respond to temperatures between 18-33 °C, and the tough guys can wait for decades under soil waiting for these conditions.
Saplings, on the other hand, will take care of themselves in normal conditions and especially in coastal regions.
Frost tolerance Soil & Climate
They're heavy frost tolerant and will do well in sandy, loamy, sandy loam, clay loam soils. Grow White Kunzea in warm temperate, cool temperate, cool or Mediterranean climates for best results.
Sunlight
The species is incredibly pest and disease resistant. It loves morning and afternoon sun, four hours of daily sun is recommended coupled with a well draining soil.
Naturally, White Kunzea will grow 3m tall and 5m wide, pruning is encouraged. 
Watering
Outside the natural rainfall, watering is rarely required--yes it's a drought tolerant species.

Fertilizing
To boost its growth, give a pinch of general purpose fertilizer over Spring.

Harvesting

You can propagate White Kunzea by seed or semi-hardwood tip cuttings. Propagate in late Spring/early Autumn. Use a commercial rooting hormone to speed growth.