Wild Rosemary - Growing Wild Rosemary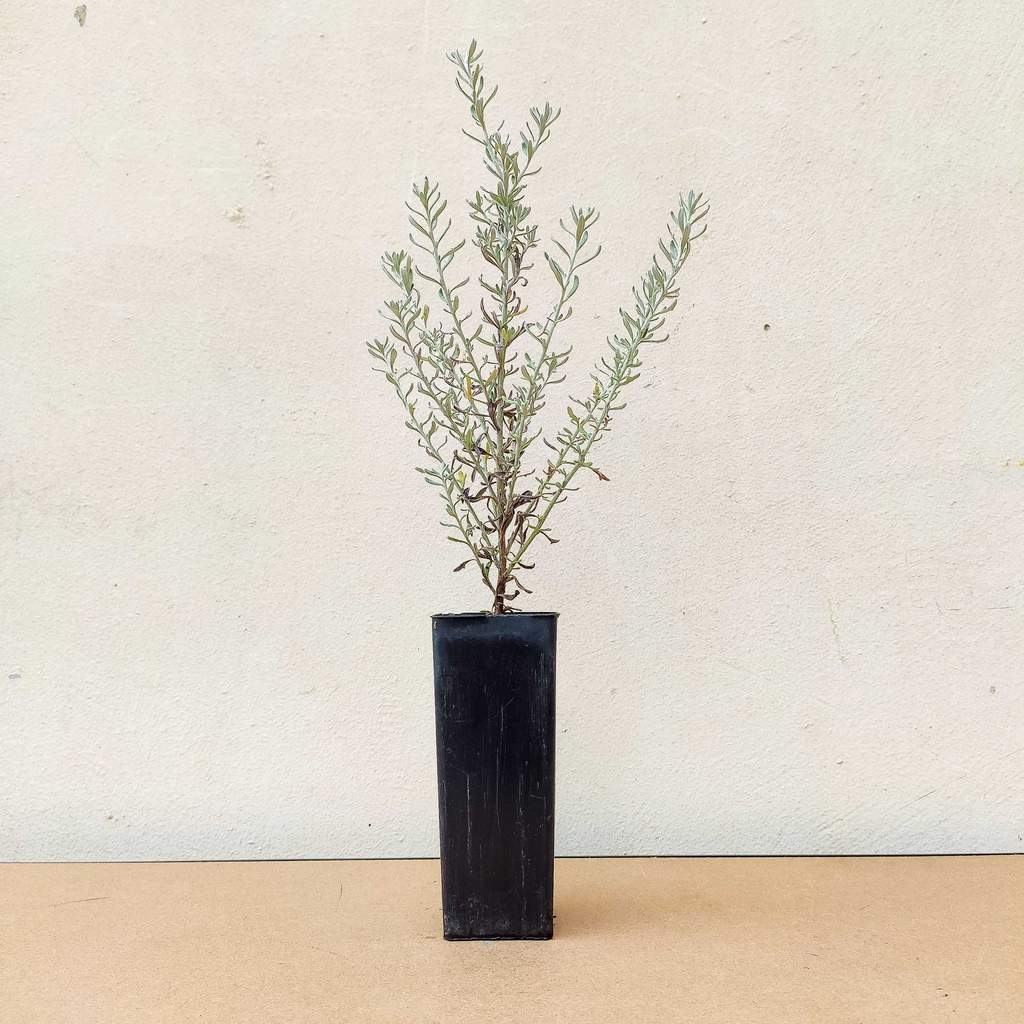 Image from Melbourne Bushfood
Wild rosemary is one of the shrubs that is easy to identify due to its thin, grey leaves and fragrance that's likened to Vicks when ground. A medicinal plant, it is an excellent shrub for the waterwise garden.
Wild Rosemary's light aromatic quality makes it favourable as a herb for roasted vegetables or roasted meats. It is endemic to Western Australia along the coastline up to Sydney.
Also known as coastal Daisybush, 𝘖𝘭𝘦𝘢𝘳𝘪𝘢 𝘢𝘹𝘪𝘭𝘭𝘢𝘳𝘪𝘴 is one of the first Australian edible plants to be recognized as such by Europeans. The species is an erect shrubby herb growing to 2 metres high, many branched, densely covered with small leaves, and has a silvery green appearance. It is readily identifiable, by its height, when amongst the vegetation venturing onto dune systems - pioneer plants. It is tolerant of strong winds, salt, and poor soils.
​The plant was crushed and used as mosquito and insect repellent by Aboriginal Communities.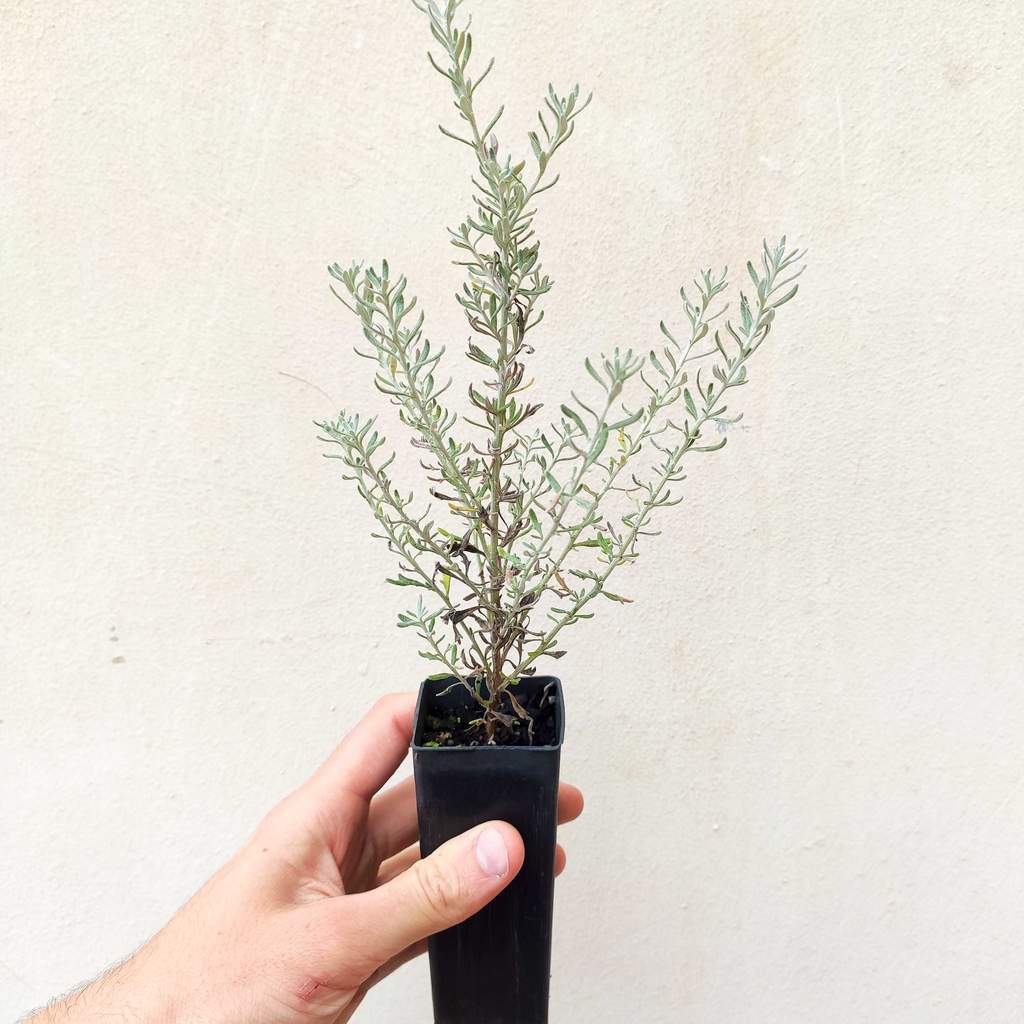 Image from Melbourne Bushfood
Good for:
- Beginners
- Pots
- Garden
- Drought
Planting Wild Rosemary


Although the seedling can be planted most of the year across Australia, the seed is generally best sown in spring or autumn in temperate climates, avoiding the peaks of Winter and Summer.
Place in a warm shaded or semi shaded position for best results. Drought tolerant, the plant will grow to heights of 2.5m and as wide. It is a preferred hedge across Australia that's trimmed into a privacy screening on residential properties.

Watering

The key to keeping a healthy plant is to not overwater or under water. 
Fertilizing

Wild Rosemary tolerates a vast variety of soils from sandy to salty and everything in between. Fertilize with a high-quality native fertilizer. Trim in early spring.
Harvesting

The edible leaves are harvested and be used like normal rosemary or dried and used as a rub or a coating for roasted meat and vegetables.