Muntrie Tree - How to Grow Muntries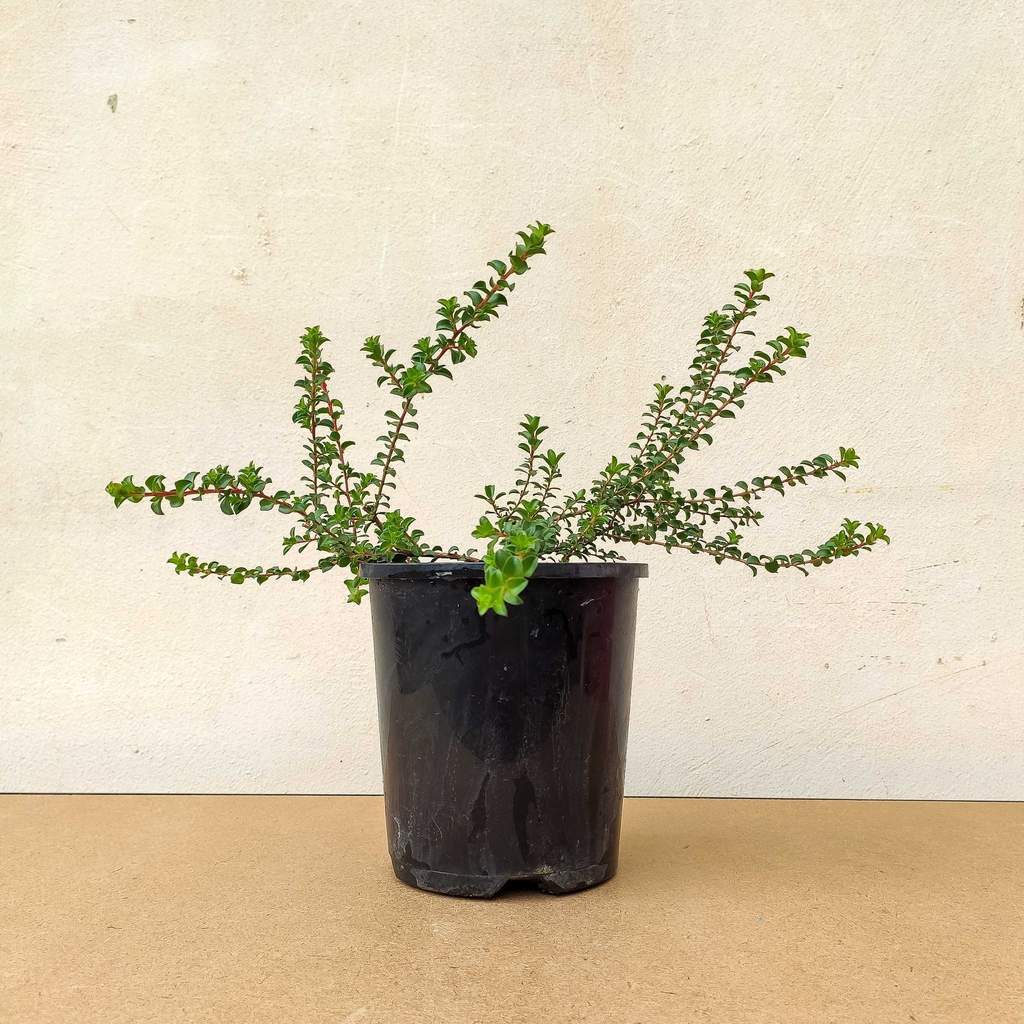 Image from Melbourne Bushfood
Muntries taste like a granny smith apple but with a little bit of eucalyptus. They're sweet, ambrosial, and make an astounding ground cover.
Muntries' woody branches and hardy leaves make them exceptionally drought and pest tolerant. Their toughness makes them ideal for a balcony gardener or someone with little time to maintain a productive garden. After 5 years, one muntrie plant produces KILOS of fruit which sell to restaurants for over $80 per kilo.
​The name 'muntries' was first coined in 1840. It is one of the 400 Aboriginal words adopted by the settlers into the Australian English language from the Kaurna and Ngarrinderi languages of eastern South Australia. They're also referred to in other Aboriginal names as Munta, Ngerp, Nurp, Nurt (Boanditj), Mantirri (Kaurna) Manter (Ngaiawang), Mantari (Ramindjeri), Mantar (Jaril).
Munterberry, Muntries, Munthries, Emu Apples, Native Cranberries are other names used to refer to Muntries.
They have been a highly valued fruit by the First Nation Communities in Victoria and South Australia. Traditional Owners collected the fruit and dried or baked into delish cakes for the winter. The fruits played a major part in the diet of the Narrindjeri people. They were also traded with other tribes in exchange for valuable tools like crude ground stone tools. They used these tools to grind, chisel and polish rough edges of ornaments. They were also used to grind plants.
Due to the abundance and availability, the fruit gained huge socio-economic importance to the Traditional Owners living in the temperate zone. Later, early settlers used Muntries to make cakes, jams and chutneys.
Muntries have since thrived and crossed seas to England in the late 1800's, they now successfully grow in the Isle of Scilly.
With kilos growing in your backyard, nothing will stop you from making chutneys, preserves, syrups, juices, beverages, sauces, muffins, fruit leathers, jellies, specialty breads, and fresh salads. Did you know the fruit can be stored at low temperature (freezer < -18ºC) for up to 24 months? Freezing for not more than 24 months actually helps retain this super fruit's nutritional value.
Image from Melbourne Bushfood
Good for:
- Beginners
- Pots
- Garden
- Drought
Planting Muntries


Muntries are a slow growing ground cover. The leaves are arranged alternately and are egg-shaped to elliptic or almost round with a downturned point on the end.

If you're not the person who spends hours in your garden, this one is a great fit for you. Prefer to have them in hanging pots? Perfect, they'll be completely at home hanging down. Coastarians and Islanders, this one is precisely for you since Muntries will grow naturally in sandy soils, no trouble at all. 
Watering

They're exceptionally hardy hence drought tolerant, which is one of the reasons they're preferred in Australian gardens. They thrive in well draining soils that's moderately acidic to curb the infamous root rot
Fertilizing

After the fruiting season, give them a high quality native fertilizer boost. It will give them a firm footing for those green to red tinged beautiful berries for next season.