White Aspen - Growing Lemon Aspen
Image from Melbourne Bushfood
White Aspen is a household name in the bush fruit circles. Combining the citric touch with honey notes, its aromatic punch is arguably second to none in the wild. 
Although it's endemic to Daintree in QLD, it will grow well in Sydney just fine. The fruit is white in colour and 1cm in diameter. 
You can use White Aspen in salads, sea food or even poultry. You can even make them into a jam, cake, juice or go creative and make yourself a cocktail. 
The 12-15m tree can be kept smaller by regular pruning. Grow as a screen, hedge or a balcony ornament . White Aspen is great for providing shade, and attracting bees and birds - especially native birds.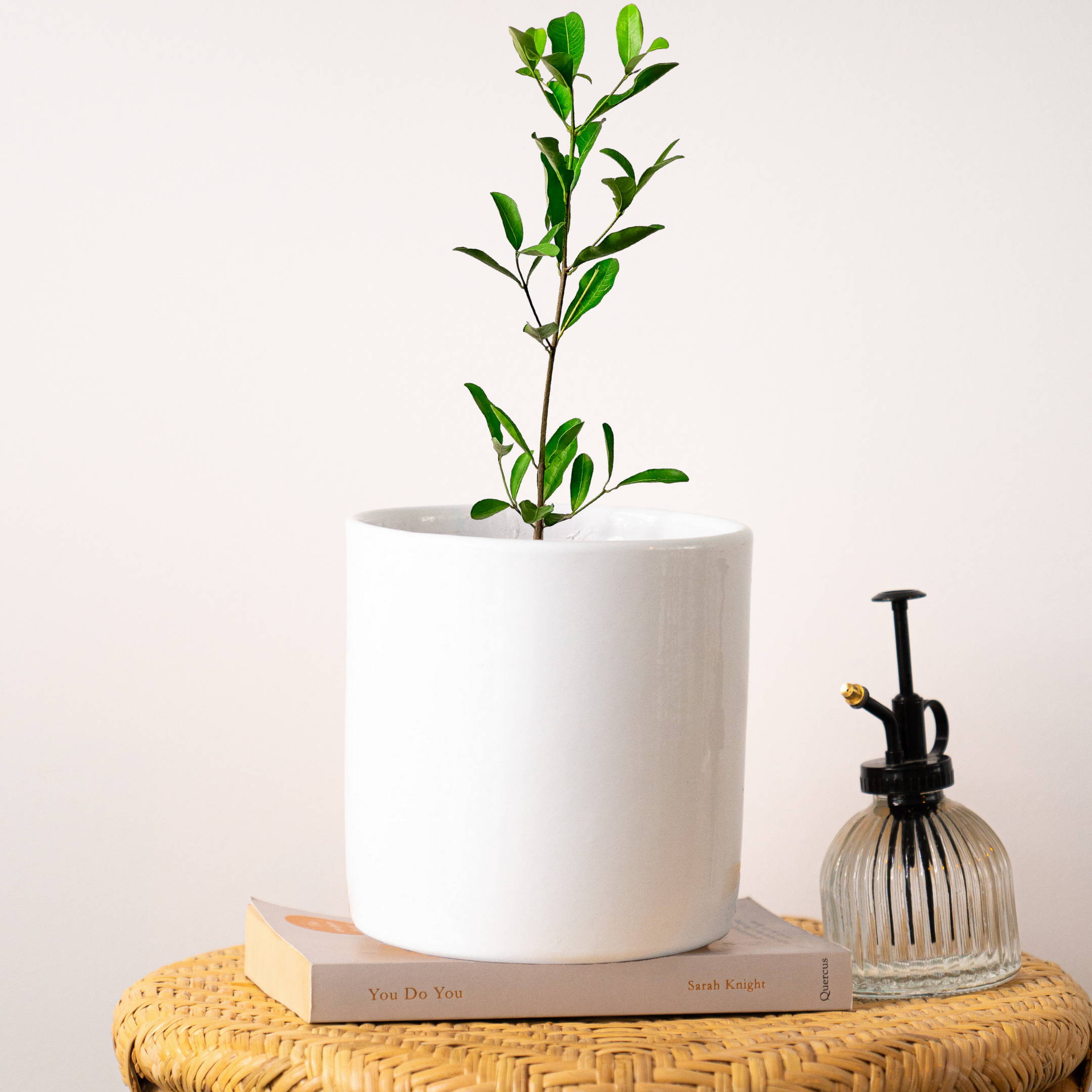 Image from Melbourne Bushfood
Good for:
- Beginners
- Pots
- Garden
Planting
White Aspen is a subtropical that will grow well in full sun, and well draining soils. Plant in rich soil and keep it moist for best results. 
Harvesting
White Aspens are the easiest to harvest, just wait for them to fall off. Just be quick because competition with our friendly and not so friendly neighbours is stiff. 
Watering 
Keep White Aspen moist but not soggy. It's paramount that the soil you choose be free draining to prevent root rot. 
Frost tolerance
White Aspen is frost tender at a tender age. 
Fertilizing
Native fertilizer will boost the growth of White Aspen but not necessary. 
Soil
Grows well in most well draining soils including sandy soils.