Jilungin is wild harvested by Indigenous Australians, dried on country with the stems to create a more potent, relaxing tea.
The leaves are left to dry and are then bagged up and sent to us.
We package each bag ourselves by hand in Melbourne to pay
hommage to this incredible tea and its ancient history.
"Jilungin is a very relaxing tea we usually have before we go to bed at night
for a lovely deep sleep. We call it the dreaming tea."
- Bruno Dann, Nyul Nyul Elder.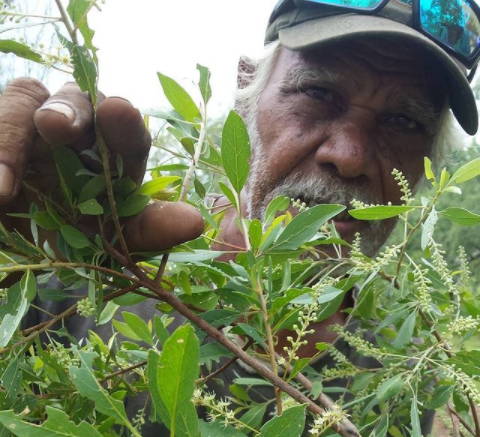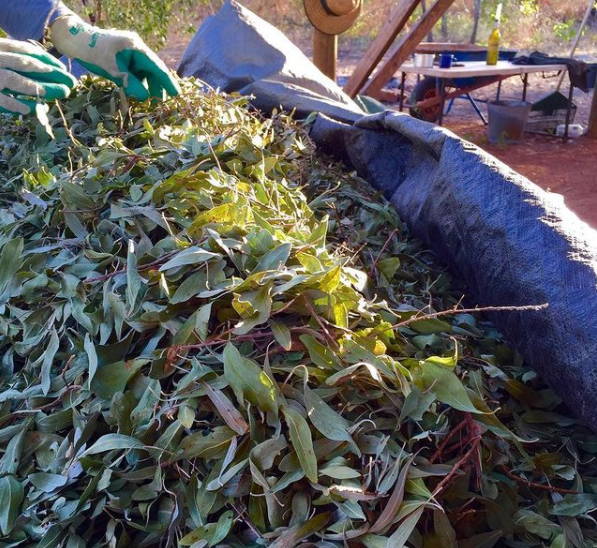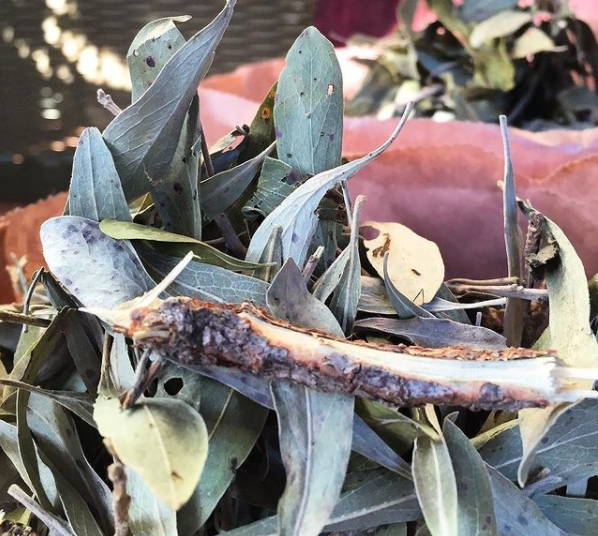 Imeasurably Good Sleepy Tea
My capacity to stay awake when I should be sleeping is masterful; I could insomnia for Australia. Usually I have access to meds and have tried herbal remedies etc to knock me out. But I'm not keen on relying on prescription drugs, plus the herbs haven't always worked as I've needed them to.
In the Jilungin Dreaming Tea my brain's on switch has met its match. Plus I didn't get a chemical sleep hangover, I just gently went to sleep. No weird valium-induced dreams either. Give it a shot for defs.
Sorry I don't have a pretty picture. Doh.
Jilungin Dreaming Tea
This tea is great for winding down and getting to sleep. No nasty after effects either.
Jilungin Dreaming Twea
Seriously this tea is so good, the first time I tried it I never even made it to my bed. I fell asleep sitting on the lounge. Haha well worth it
This really works!
Don't expect the tastiest tea (it is a subtle earthy flavour), but it definitely has a calming effect and has helped me to relax at bedtime. You don't need much, so it will last me ages, which is also great. Thank you!
Best sleep ever!
Try this if you want a deep sleep. If you want to wake up refreshed and ready to take on a new day. The product IS amazing!
Actually works!
I've tried restavit and a number of other over the counter and natural sleep aides without success. This tea actually helps me fall asleep. Amazing.

We're a social enterprise with a mission to bring native ingredients into every Aussie pantry.

INCREASE ABORIGINAL PARTICIPATION

Less than 2% of the industry is First Nation lead. We believe in an industry lead by First Nation People for Self Determination through their unique land and cultural assets.

ETHICAL + SUSTAINABLE SUPPLY

We have publically available environmental and ethical supply policies to encourage an open and ethical supply.

The native food industry is built on decades of hardwork and working together is key. We work alongside ANFAB and other industry bodies.

If we say we do, we should prove it. We're open to quarterly reports on our impact, proof of benefit sharing and more.