Bush Tomato makes a great spice especially when paired with any slow cooked, warm, hearty meals. Sprinkling over a homemade lasange or even if used with a marinade for chicken, it'll impart a gorgeous sun-dried tomato flavour with sweet caramel notes.
"Very pleased with the assistance I received.
I got the package quickly and was happy with the quality of the product!
I'll be shopping here again." - Adam F.

Rich source of Iron for blood health and general wellbeing.

Considerably higher in antioxidants that the blueberry.

High in dietary fibre for stomach health.
Bush Tomato is a staple food for First Nation People for many communities in central Australia. Bush Tomato has significant spiritual significance, featuring in many Dreamtime stories and increase ceremonies, which are carried out to ensure the food supply continues (Latz 1995).
Source: Angka Akatyerr-akert: A Desert raisin report Alyawarr speakers from
Ampilatwatja, and Fiona Walsh and Josie Douglas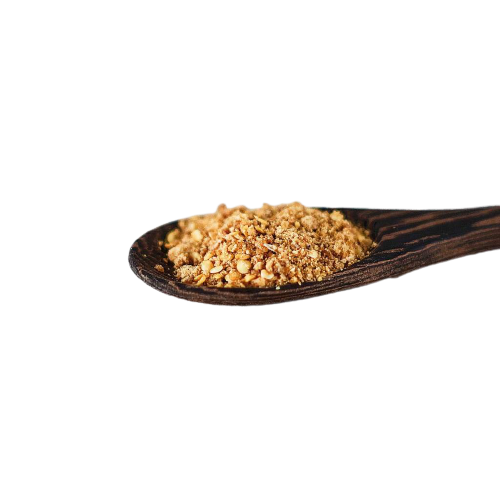 We're a social enterprise with a mission to bring native ingredients into every Aussie pantry.

INCREASE ABORIGINAL PARTICIPATION

Less than 2% of the industry is First Nation lead. We believe in an industry lead by First Nation People for Self Determination through their unique land and cultural assets.

ETHICAL + SUSTAINABLE SUPPLY

We have publically available environmental and ethical supply policies to encourage an open and ethical supply.

The native food industry is built on decades of hardwork and working together is key. We work alongside ANFAB and other industry bodies.

If we say we do, we should prove it. We're open to quarterly reports on our impact, proof of benefit sharing and more.