Jilungin is wild harvested by Indigenous Australians, dried on country with the stems to create a more potent, relaxing tea.
The leaves are left to dry and are then bagged up and sent to us.
We package each bag ourselves by hand in Melbourne to pay
hommage to this incredible tea and its ancient history.
"Jilungin is a very relaxing tea we usually have before we go to bed at night
for a lovely deep sleep. We call it the dreaming tea."
- Bruno Dann, Nyul Nyul Elder.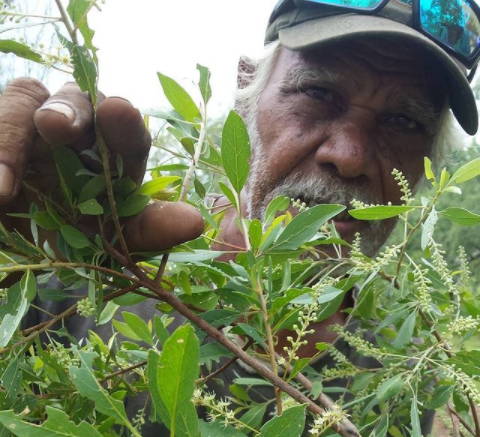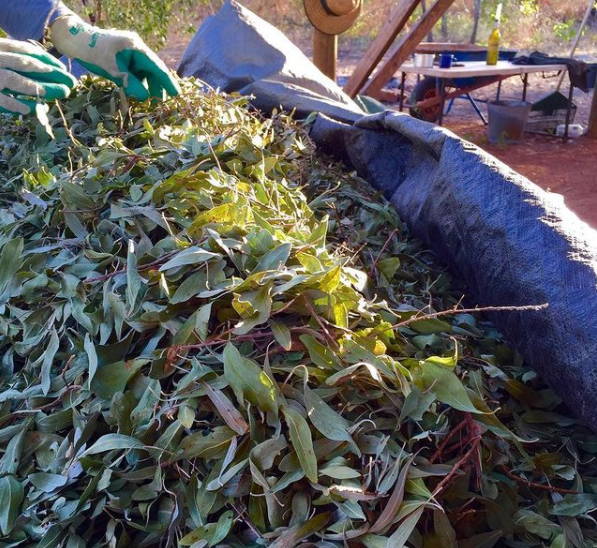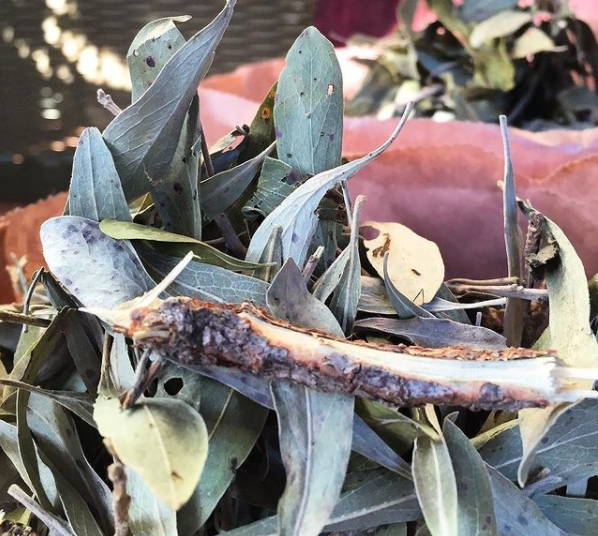 Am loving my 'soporific' tea at bedtime. So relaxing. Just me so will last me quite some time.
Cheers.
Subtle flavour, Jilungin Dreaming Tea
I have only recently purchased some Jilungin Dreaming Tea, so my experience is limited. The flavour is smooth and subtle and leaves a slight, yummy caramel aftertaste that I find comforting. I also feel like my sleep is more restful and deeper. I love this company and the care they have for their customers and their products.
Jilungan tea
Hello. It's taken me awhile to know how many leaves to use for a good sleep. I like it, but think it's going to be too expensive for me to use as a regular sedative....am on a pension. Since menopause, I seem to always need a sedative which is a bugger. I'd like to only use natural. Will probably use jilungan occasionally. Thanks
Has really improved my sleep
It took a few days, but drinking this tea has really improved the quality of my sleep. I'm no longer waking up throughout the night and can sleep through to morning. I will be a regular consumer!
I love it!
I love tea before bed and usually drink some kind of sleep aid version. So far so good, I have slept well. I am very keen to continue drinking this every night to see if I can achieve restful sleep every night. The flavour is fairly neutral so if I am in the mood for something more flavourful I add a pinch of the strawberry gum tea. Delicious.

We're a social enterprise with a mission to bring native ingredients into every Aussie pantry.

INCREASE ABORIGINAL PARTICIPATION

Less than 2% of the industry is First Nation lead. We believe in an industry lead by First Nation People for Self Determination through their unique land and cultural assets.

ETHICAL + SUSTAINABLE SUPPLY

We have publically available environmental and ethical supply policies to encourage an open and ethical supply.

The native food industry is built on decades of hardwork and working together is key. We work alongside ANFAB and other industry bodies.

If we say we do, we should prove it. We're open to quarterly reports on our impact, proof of benefit sharing and more.