Tasmanian Mountain Pepperberry is Australia's call to regular black pepper commonly found in shops. Grind down and sprinkle over everything - that's fish, chicken, red meat, roasted vegetables.
"Very pleased with the assistance I received.
I got the package quickly and was happy with the quality of the product!
I'll be shopping here again." - Adam F.

3x more antioxidants than the common blueberry

High in polygodial which is a natural anti-inflammatory compound.

High in Vitamin E, Zinc, Lutein and Iron, and other essential nutrients.
Tasmanian Mountain Pepperberries has been long used by First Nation People as a medicinal plant.
The berries contain polygodial which may be used to help treat inflammatory issues such as
arthritis and asthma.
Source: Just, J and Jordan, TB and Paull, B and Bissember, AC and Smith, JA,
Practical isolation of polygodial from Tasmannia lanceolata: a viable scaffold
for synthesis, Organic and Biomolecular Chemistry, 13, (46) pp. 11200-11207.
ISSN 1477-0520 (2015)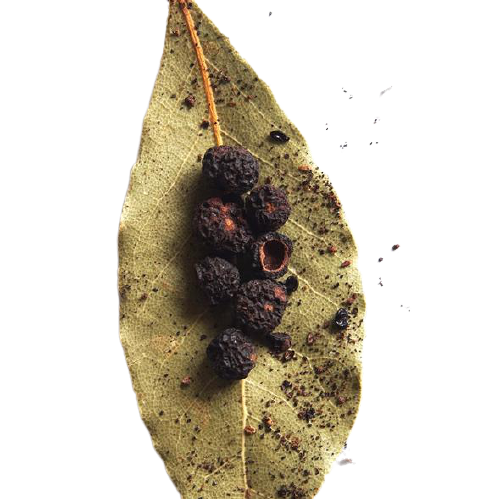 We're a social enterprise with a mission to bring native ingredients into every Aussie pantry.

INCREASE ABORIGINAL PARTICIPATION

Less than 2% of the industry is First Nation lead. We believe in an industry lead by First Nation People for Self Determination through their unique land and cultural assets.

ETHICAL + SUSTAINABLE SUPPLY

We have publically available environmental and ethical supply policies to encourage an open and ethical supply.

The native food industry is built on decades of hardwork and working together is key. We work alongside ANFAB and other industry bodies.

If we say we do, we should prove it. We're open to quarterly reports on our impact, proof of benefit sharing and more.