Lemon Myrtle and Wattleseed Shortbread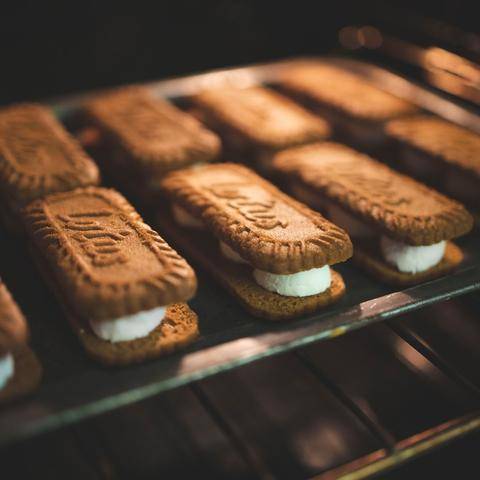 This incredibly simple, fresh, shortbread treats formula meets up with two Australian outback ingredients--Lemon Myrtle and Wattleseed for an irresistibly nutty, savoury flavour combined with a citric aroma that's sweet and refreshing. The shortbread can be saved for quite a long time when put away appropriately and can make the dough well ahead of time.



Ingredients:
200g butter
100g caster sugar
1 tsp of ground Lemon Myrtle
300g plain flour
25g caster sugar to decorate tops of shortbread                         

Method:
1. Spot 1/2 the Wattleseed in a mortar and pestle and give it an additional crushing to deliver the fragrance and lessen the coarseness of the item.
2. In an electric blender cream the margarine and sugar until pale and cushioned.
3. Add all the ground Wattleseed and the ground lemon myrtle to the margarine blend. Blend until consolidated.
4. On a moderate setting add the flour to the margarine. Permit the flour to consolidate completely.
5. Enclose the treat mixture with cling wrap and refrigerate until the butter is firm. Inexact 2-3 hours.
6. Line two treat plates with preparing a paper.
7. Preheat the stove to 150 degrees celsius or 300 Fahrenheit This is a cool broiler.
8. Spot a bit of plastic film on the seat and delicately dust it with flour.
9. Spot the treat mixture on the saran wrap and top with another layer of plastic.
10. Turn the treat batter out to the ideal thickness between the wrap.
11. Remove the top cling wrap and cut treats.
12. Rehash the cycle until all the mixture is done.
13. Heat for 20 - 25minutes
14. Remove the treats from the broiler however allow them to cool on the plate.