Native Australian
Ingredients
Supporting Communities and bringing
Native Ingredients to the front of the Australian Pantry


We're a social enteprise with a mission to work with communities to bring
bushfood to tables across contemporary Australia.

Australia's Home of
Native Ingredients
We're a social enterprise with a mission to bring Australia's native
ingredients into every Aussie pantry whilst supporting
the remote and rural communities who supply us.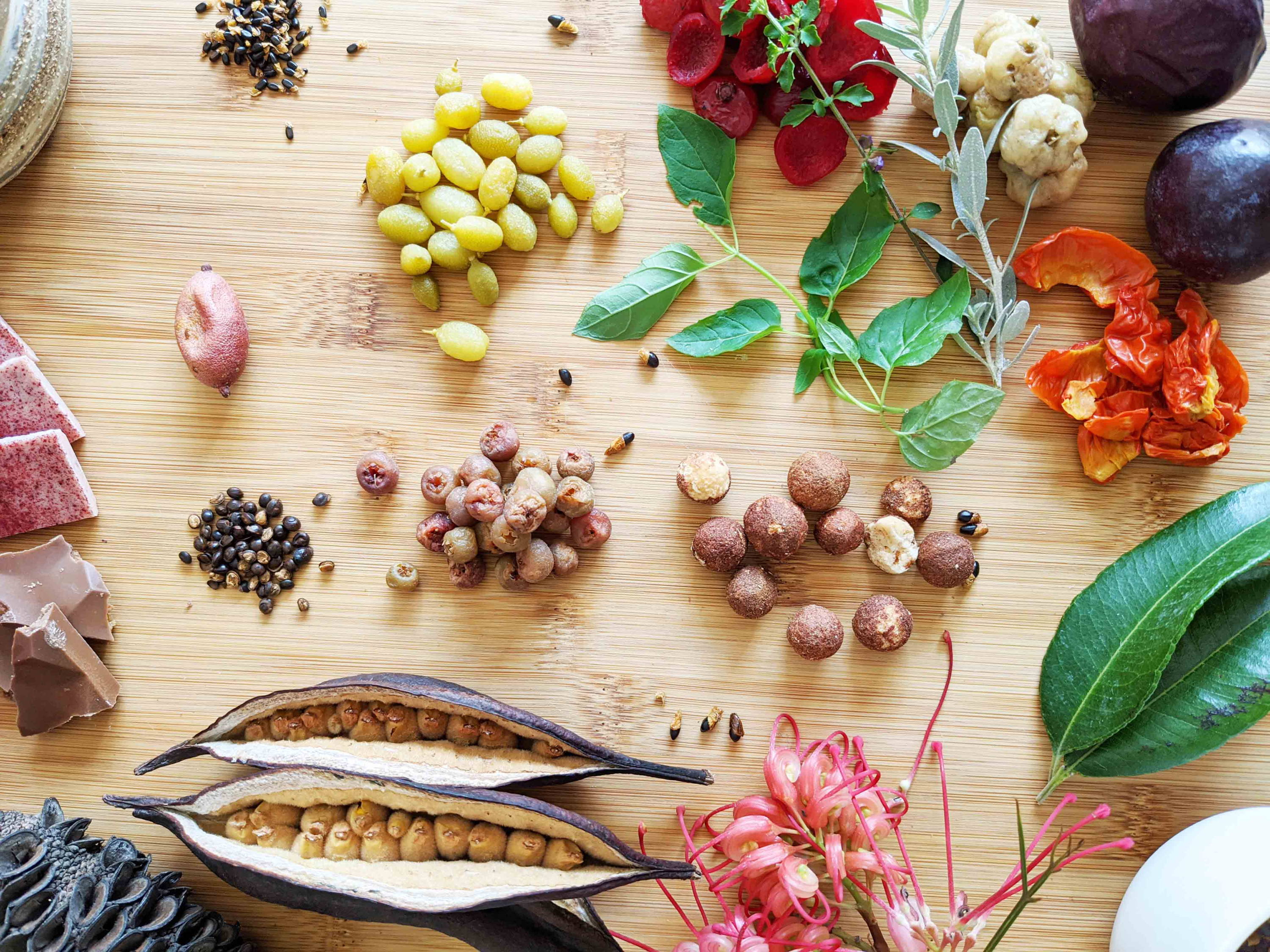 We source all of our ingredients from Indigenous Communities, Wild Harvesters, and Small Australian Farmers to ensure a sustainable and ethical supply chain.
We have made our business legally obligated to consider our suppliers including our First Nation stakeholders.
Within 6 months of being supplied by a mob, we make publically available that benefit sharing agreement to verify the ethics of your purchase.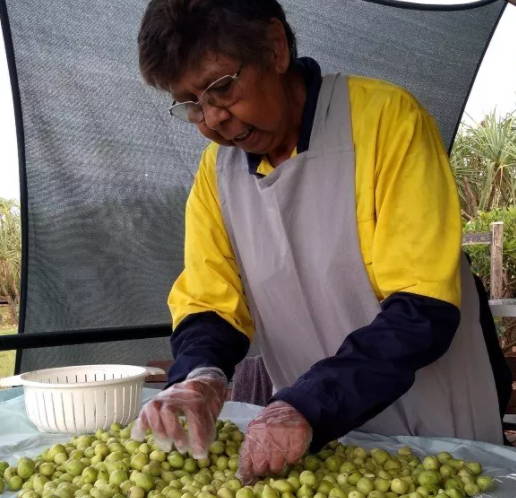 We're Loved!
⭐⭐⭐⭐⭐ - 600+ 5 STAR REVIEWS
⭐⭐⭐⭐⭐
Excellent service, planting care & follow up after purchase. My plants are healthy & thriving.


- Deb M
⭐⭐⭐⭐⭐
Stunningly good chocolates. Will order the next lot in secret. If no one knows they are here I don't have to share. Right?!.


- Hallea
⭐⭐⭐⭐⭐
Adds extra tang to citrus dishes, sweet and savoury. Love it! It will be a regular in the pantry from now on.


- Kat MJ
⭐⭐⭐⭐⭐
The Wattleseed & Pepperberry Chai Tea is so yummy! My favourite chai.


- JL

⭐⭐⭐⭐⭐
The bush chocolate collection was perfect, combining native flavours and beautiful packaging design.

- Cora Moodie
⭐⭐⭐⭐⭐
Seriously this tea is so good, the first time I tried it I never even made it to my bed. I fell asleep sitting on the lounge!


- Hazel Brooks
⭐⭐⭐⭐⭐
The coffee crunchy different flavour of the wattle seed was amazing. And the chocolate was super high quality. Absolutely loved it!
- Stevie
⭐⭐⭐⭐⭐
If you haven't ever tried it, and like fresh citrus flavours, this is one to add to your tea caddy.
- Joan

⭐⭐⭐⭐⭐
This pepperberry is so flavorful! Add it to all of your gourmet dishes for a little extra heat.
- Janilyn Mallavia
⭐⭐⭐⭐⭐
Such a versatile, refreshing, yet warming tea. Can be brewed to pretty much any strength you like and my new favourite comfort tea.
- Isabella
⭐⭐⭐⭐⭐
Thank you Melbourne Bushfoods for providing native food plants that we can grow and harvest from. Fantastic initiative.
- Bimbi Anderson
⭐⭐⭐⭐⭐
Will definitely be buying from Melbourne bushfood again and will be recommending to family and friends.
- Candice Lee
⭐⭐⭐⭐⭐
Thank you for these cute seedlings. They arrived in good condition and I am so excited to watch them take off.
- Candice Lee
⭐⭐⭐⭐⭐
I own a bakery and we decided to try making a Wattleseed and Lemon myrtle Sourdough loaf. The results are amazing! Great flavours and we're getting great feedback from our own customers. Will be keen to try some of your other products.
- Kristina
Over 16,000 followers (and counting)!
Get your daily dose of Bushfood