Tasmanian Pepperberry Cured Huon Salmon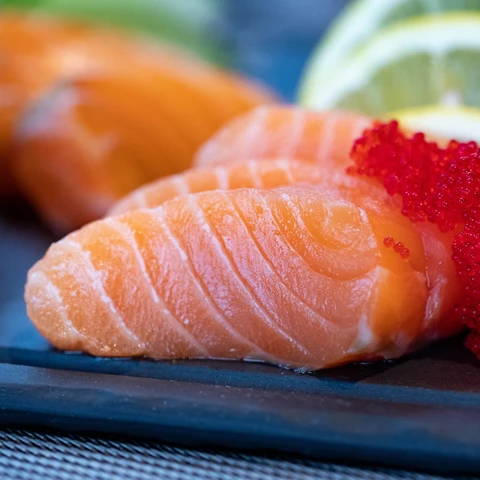 Did you know it's actually pretty easy to cure Salmon. With this simple recipe you can make this delicious meal at home. All you need is salt, a white spirit and a little bit of time. We've added Tasmanian Pepperberries for a little extra flavour to this already tasty meal. 



Ingredients:
1 side Fresh Huon Salmon 
1 cup Rock Salt 
1/4 cup Tasmanian Pepperberries 
1/4 cup Fine salt (unadulterated lake salt) 
2 tbsp Sugar 
1.5 tbsp White spirit- (Gin, vodka, aquavit, Willie Smiths schnapps)    

Method:
1. Into a spice grinder or mortar and pestle put the fine salt, Pepperberries and sugar.
2. Into the mixture add the rock salt and the spirit and form it into a rough paste.
3. Place a piece on cling wrap on a clean flat surface. Put ⅓ of the cure paste on the cling wrap.
4. Place the salmon onto of the cure paste and spread the remaining paste over the rest of the fish.
5. Wrap the cling film firmly around the fish.
6. Place in a container or on a plate, then place another plate onto to weigh it down.
7. Place in the fridge for 48 hours, turn it over every 12 hours so so. When the fish is firm to touch, it is cured.
8. Take out of the fridge and remove the cured paste.
9. Remove the skin with a sharp knife and then slice into thin pieces to serve.