Lilly Pilly - Growing Lilly Pilly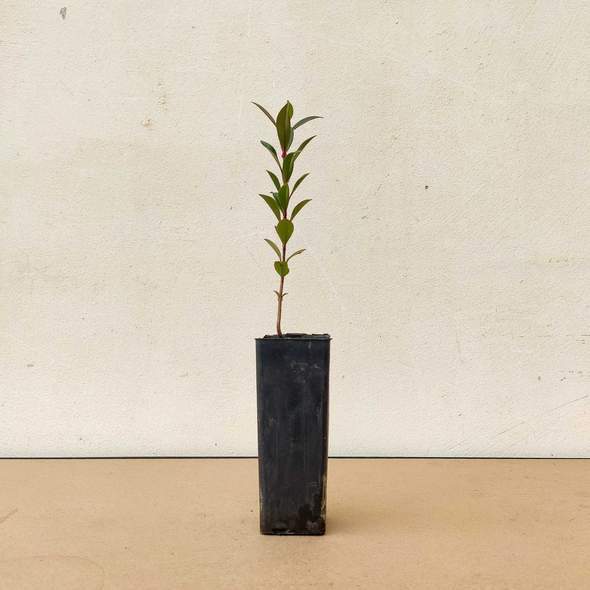 Image from Melbourne Bushfood
The Lilly Pilly is a hardy tree that can make a great windbreak, hedge or garden ornament. The tree produces small round pink/purple fruits during winter to summer that you can eat straight off the bush, however if you want to get the most out of the berry we would recommend you make it into a delicious jam.
It's an easy plant to care for and won't require much work once it's established. Only during the summer months, it will need to be kept moist and it is important to prune the plant once it has grown to keep its density..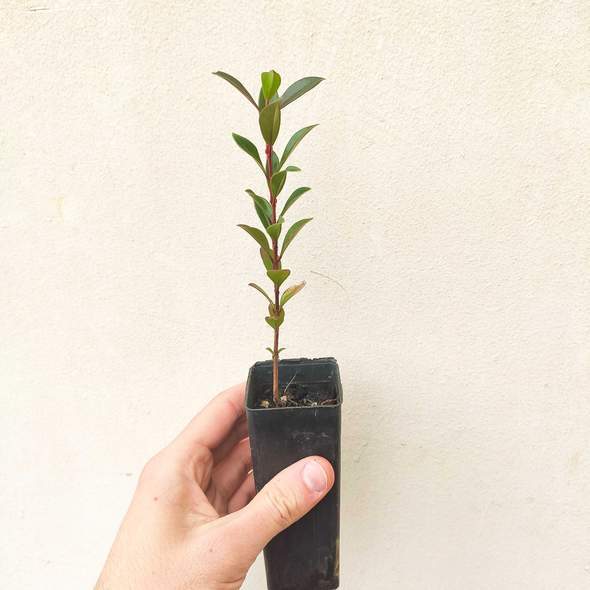 Image from Melbourne Bushfood
Good for:
- Beginners
- Pots
- Garden
- Wind break
- Hedge
- Drought 
Planting Lilly Pilly


Lilly Pillys grow best in full sun but don't mind being in moderate shade. It is best to avoid windy locations, particularly in its infancy. . Make sure to keep the plant watered, particularly in hotter weather.

Dig the planting hole twice as wide and to the same depth as the root-ball. Always water in well after planting to settle the soil around the roots and keep the soil moist for several weeks while the new plant establishes.
It's a small shrub/tree that can grow up to 3-5 metres in height if left unpruned.
Watering

Water more during warmer seasons. If growing in large scale, a timed drip system would be great.



Fertilizing
Side-dress plants with a quality composted manure at least every spring, and water this in well.
Harvesting

Fruit bloom winter to summer. When the fruits turn to blue or purple, they're ready to harvest. Harvesting is done by plucking the berries off the branches.