Vegetarian Native Curry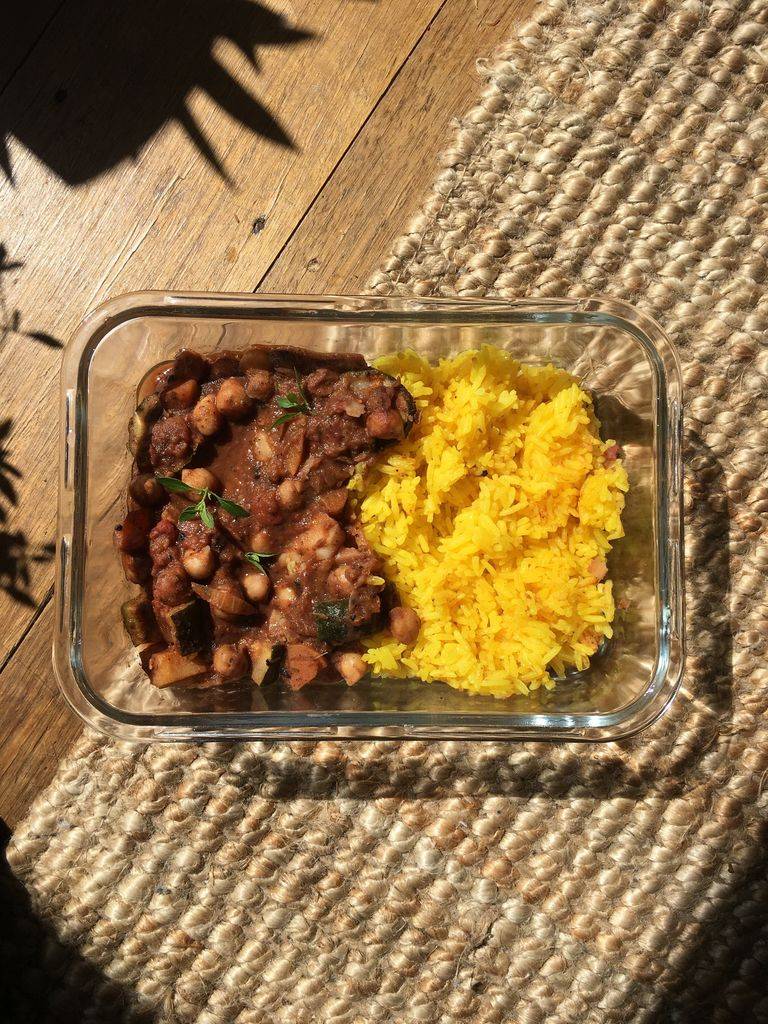 Looking for a vegetarian native curry that uses indigenous Australian ingredients? Here, we're going to show you how to make a spicy vegetarian curry full with flavour and without meat – are you ready?



Ingredients:
3-4g Tasmanian Mountain Pepperberry
1 can of tomatoes
1 can of coconut milk
1 can of chickpeas
1 large onion
2 cloves of garlic
2 tsp vegetable-based oil
2-3 medium carrots, peeled
2 large potatoes, peeled
1 medium zucchini
2 vegetable stock cubes
Method:
1. Peel onions and slice thinly, in strips. Peel and dice garlic. Place large non-stick fry pan on the stove top and set to medium heat. Put oil in, and once hot, place in the prepared onions and garlic. Fry until soft

2. Pour in canned tomato, coconut milk and chickpeas. Bring to boil. Whilst this is happening, cut potatoes and carrots into 2cm cubes, and cut zucchini in 2cm thick crescents. Place all on pan when it is boiling. Add Tasmanian Mountain Pepperberry and salt to taste.

3. Add 1L of boiling water and let boil for a few minutes before reducing heat and bringing to a simmer. Allow to cook for at least 45 minutes. Add Aniseed and Cinnamon Myrtle 10 minutes before finishing to cook. If you put them in for too long, they will adopt a strong unpleasant eucalypt flavour.

4. Serve with rice and garnish with Bush Peppermint and voila! A healthy, simple vegetarian meal that won't cost your bank balance or your health.